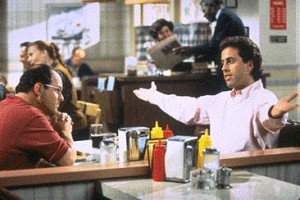 Brunch annoys me. I don't like the word or the concept. It's completely unnecessary. Breakfast is just fine on its own. Lunch is a perfectly acceptable meal as well. There's no need to combine them and call it something else. If you enjoy breakfast food during the normal lunch time, fine. Go somewhere that serves breakfast around the clock. (Mmm… Denny's.)
Restaurants typically serve brunch as a way to jack up prices on weekends. Anyone visiting a favorite Las Vegas buffet on Saturday or Sunday has likely been smacked with weekend brunch pricing $5 to $20 more than what they would pay during the week. Sure they'll throw in mimosas or bloody marys, but unless you were planning on getting shit-hammered with your meal anyway, that alone doesn't make brunch much more appealing than breakfast.
So when we arrived for breakfast at Cosmopolitan's Wicked Spoon buffet (complete review coming soon on the podcast), I wasn't thrilled to learn they had replaced breakfast and lunch with brunch seven days a week. Because Cosmo is new, it's not surprising that they're making adjustments, but the price bumps are Caesars-like.
December 2010 Hours and Pricing
Breakfast: 7 – 11 a.m. ($15)
Lunch: 11 a.m. – 3:00 p.m. ($19)
Dinner: 5 – 10 p.m. ($27)
Saturday and Sunday Brunch: 7 a.m. – 3 p.m. ($23)
May 2011 Hours and Pricing
Monday through Friday Brunch: 8 a.m. – 2 p.m. ($22)
Sunday through Thursday Dinner: Sun-Thur 5 – 9 p.m. ($35)
Friday and Saturday Dinner: 5 – 10 p.m. ($35)
Saturday and Sunday Brunch: 8 a.m. – 3 p.m. ($36 or $29 w/o booze)
Brunch defenders, I invite you to try to change my mind.