There was a time when the notion of Imperial Palace and O'Shea's going away would have bummed me out. Unfortunately, under the ownership of Caesars Entertainment, most of the charm of these two joints has eroded. So with VegasTripping's report today that both casinos are likely to undergo much more than the "reskinning" previously revealed, I'm just sort of meh about the whole thing. VT reports that we should know more when Caesars discusses the mighty Linq during a press conference on Wednesday.
The days of BEER Fun! Fun! Fun! are long gone.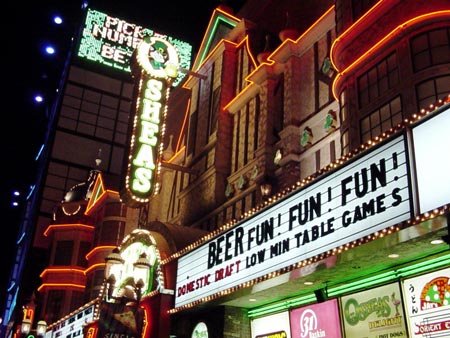 Update (8/17/11)
It's official. For all of the details, read this and this.