While we await the Circa Las Vegas opening date announcement (tomorrow), the world-famous, blue ribbon team of sleuths from the Five Hundy Investigative Center got their grubby little hands on a treasure trove of room and suite renderings. Here's what Circa has in store for guests.
Standard Rooms
Standard rooms at Circa will be available in a bunch of options:
Single King (+ Single King Pool View and Single King Strip View)
Double King (+ Double King Pool View and Double King Strip View)
Flex King (+ Flex King Pool View and Flex King Strip View)
Entourage King
Each standard room includes a couch, dual vanity and walk-in shower, plus a mini-fridge, clothing steamer and hair dryer. These rooms are a comfortable 439 square feet. Beds feature the Serta Prestige mattress.
Double king rooms include two king beds – a rare standard room option. Flex king rooms include a single king bed and a foldout couch. Guests booking an Entourage room will presumably have to allow the guy who played Turtle to crash on the couch when he's in town.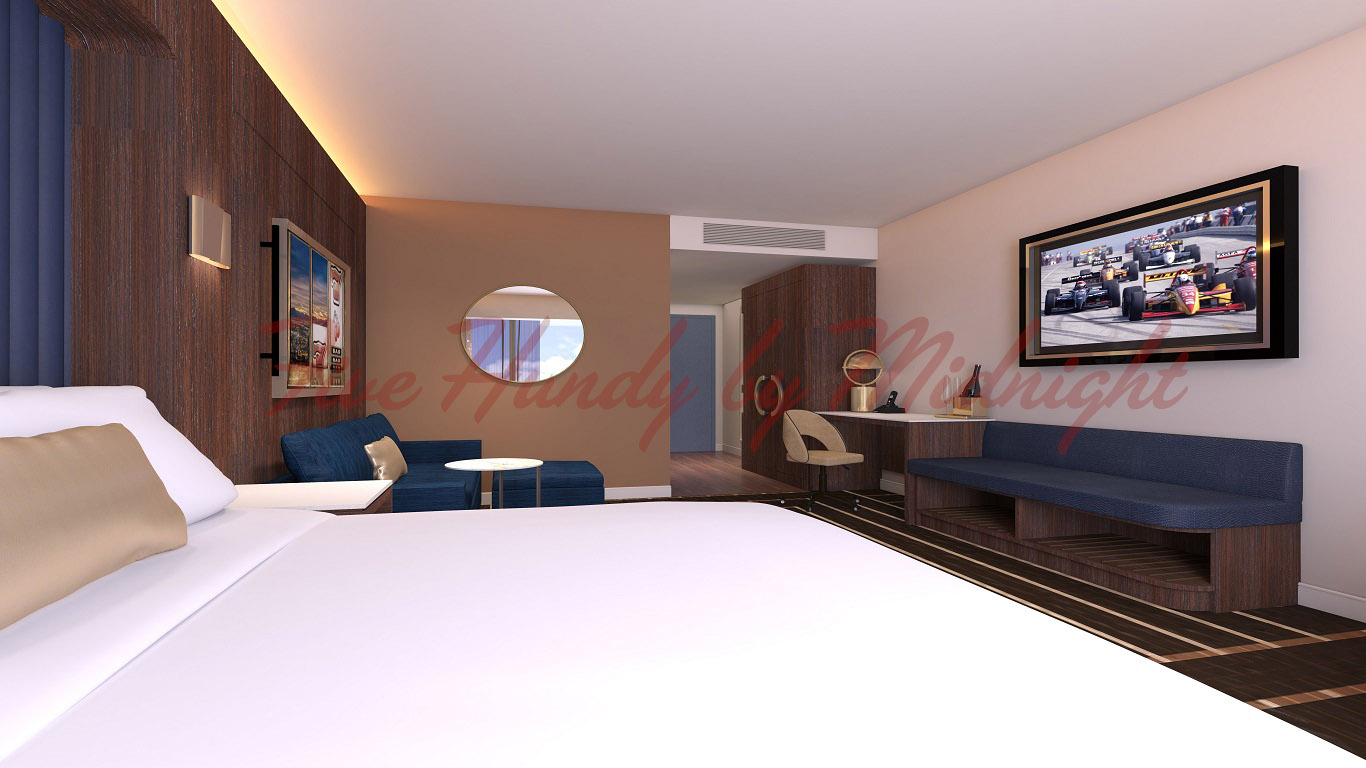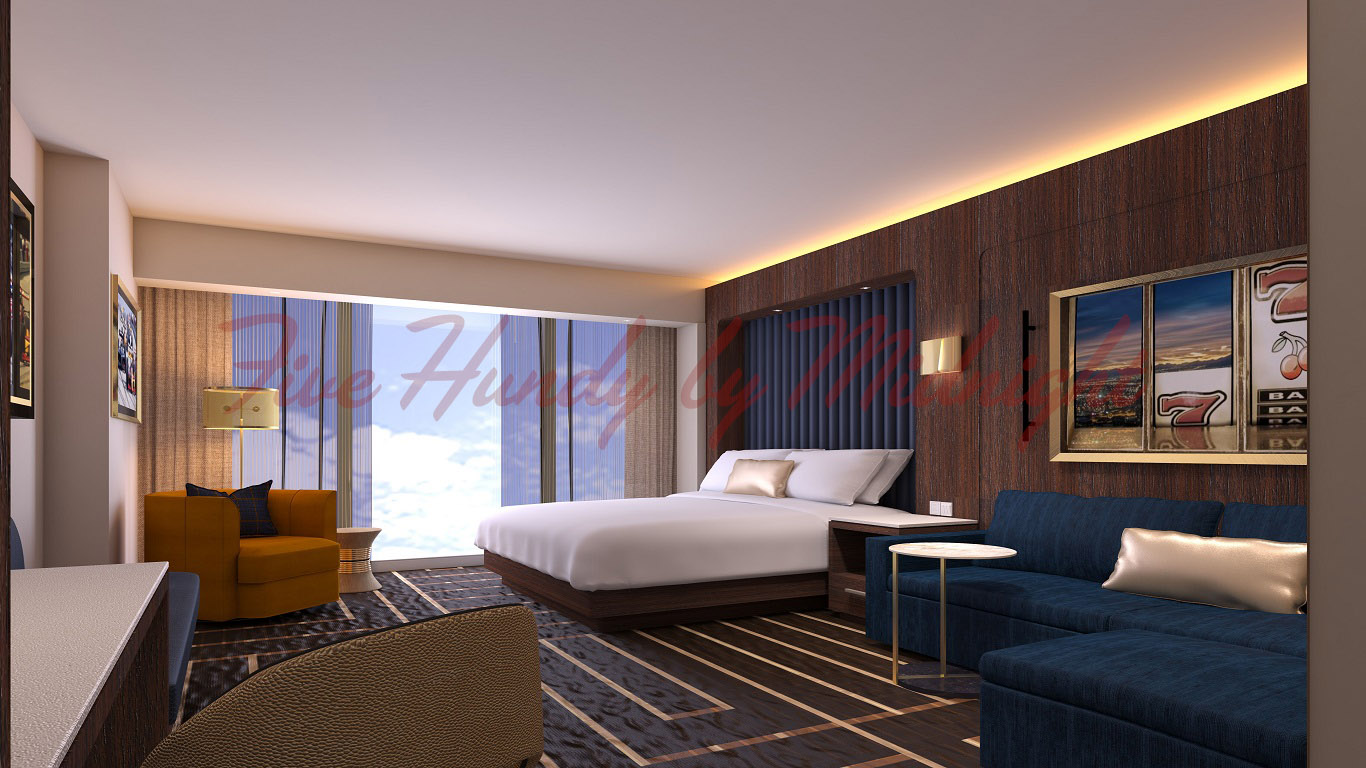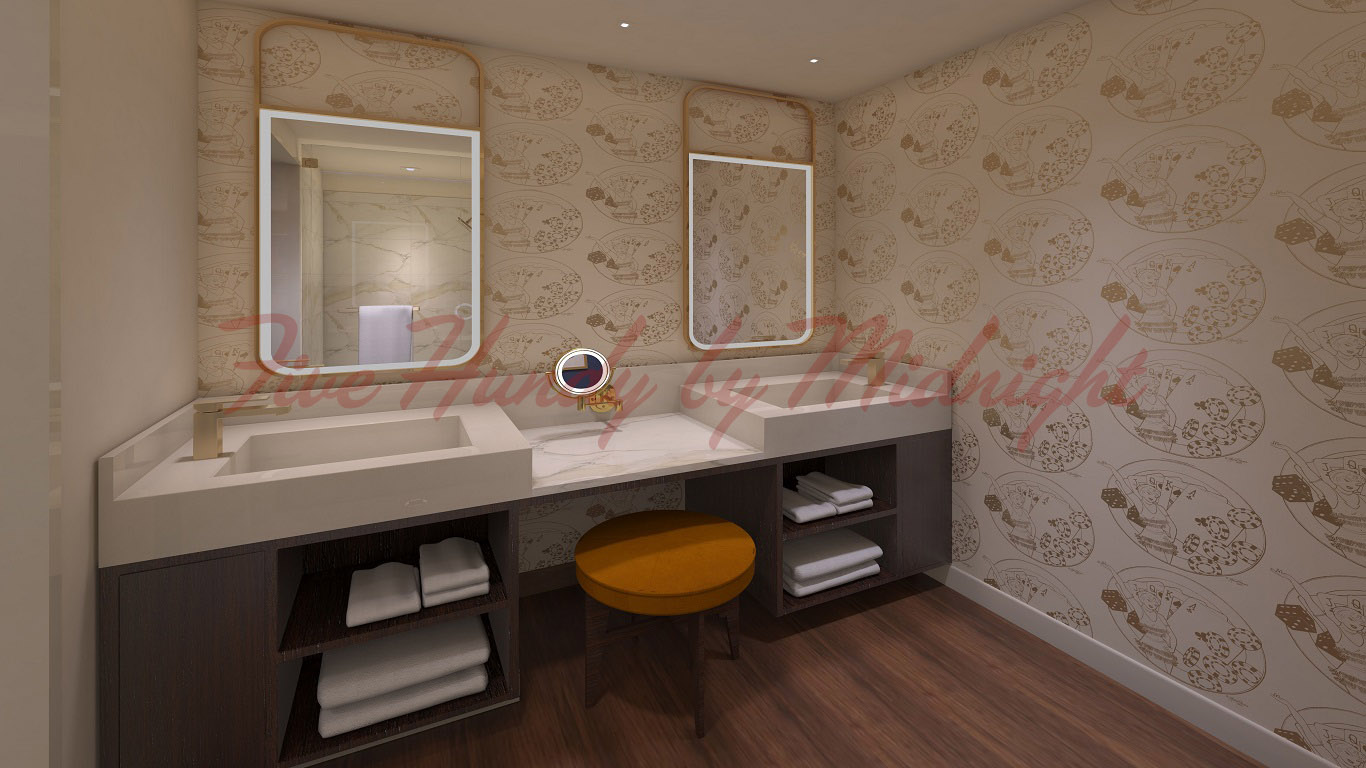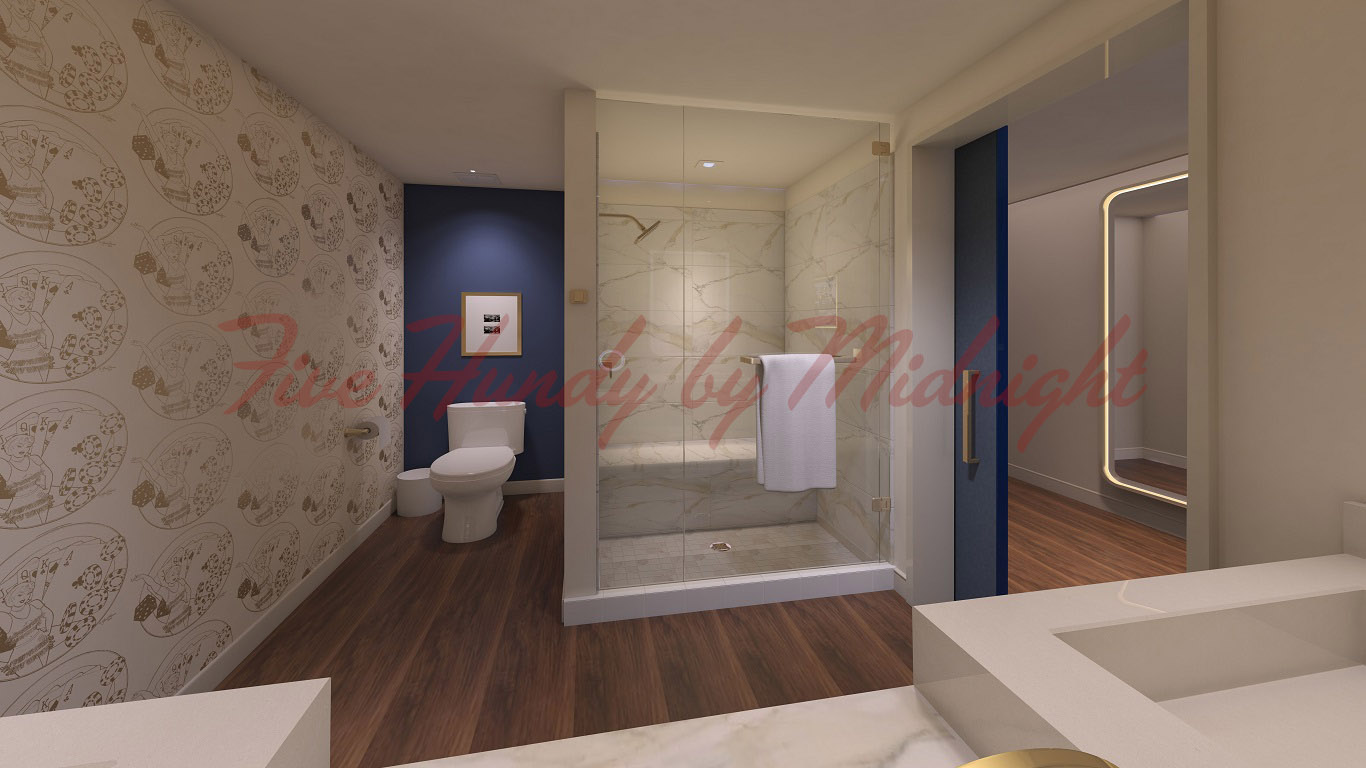 Corner Studio
A step up from the standard room, Corner Studio rooms include a king bed, similar amenities to the Standard Room and an additional 90 square feet (529 total) to stretch out. Also available with a pool view.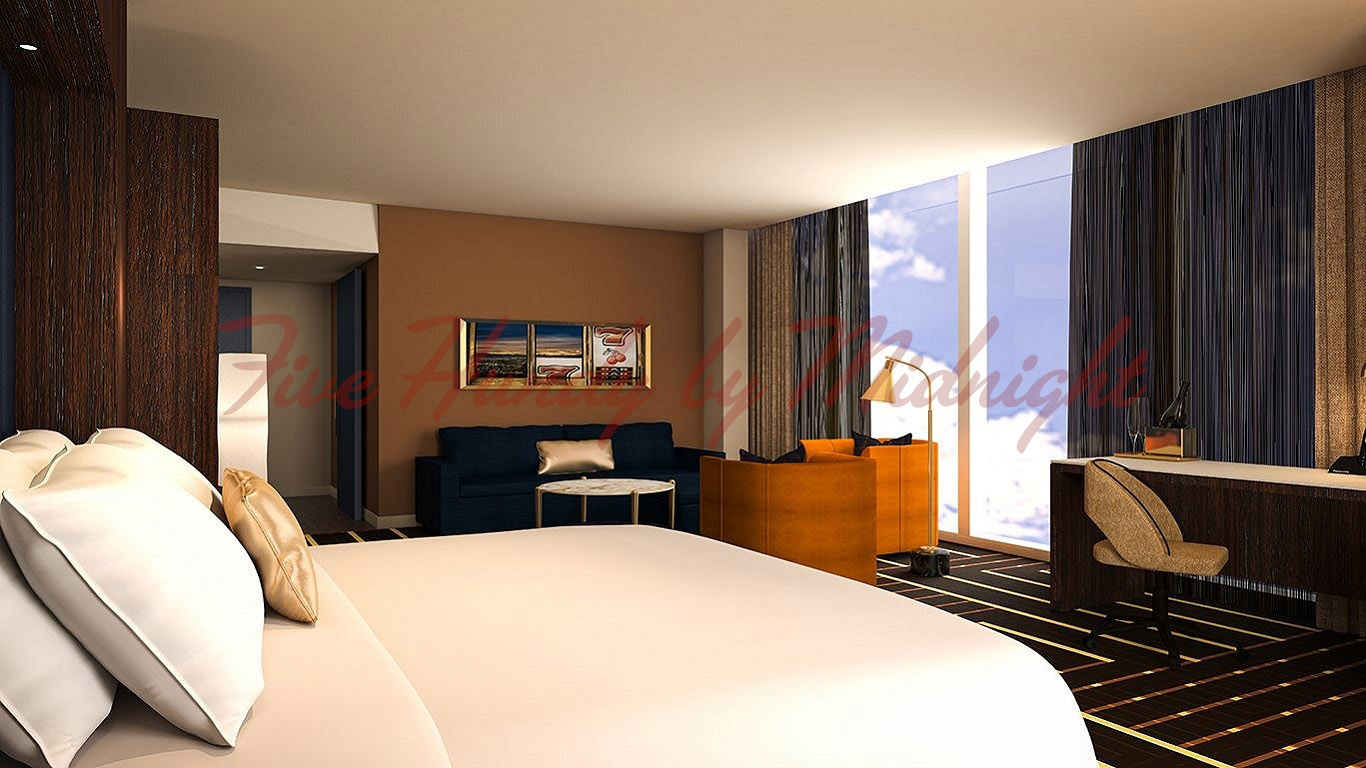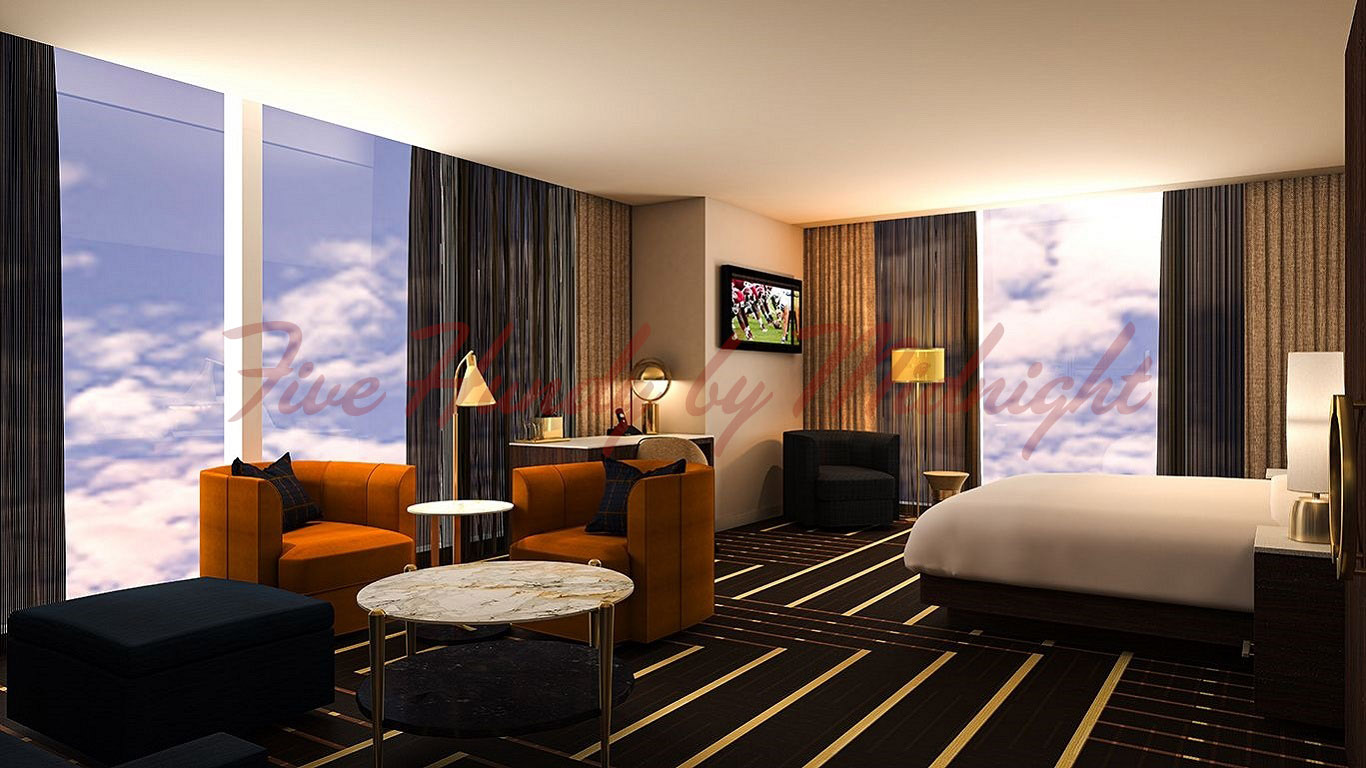 Circa Studio
Next up we have the Circa Studio at 691 square feet. This room includes all of the standard room amenities, but with a separate living room space where you can watch hotel room porn without disturbing your still-sleeping spouse. Also available with a pool view.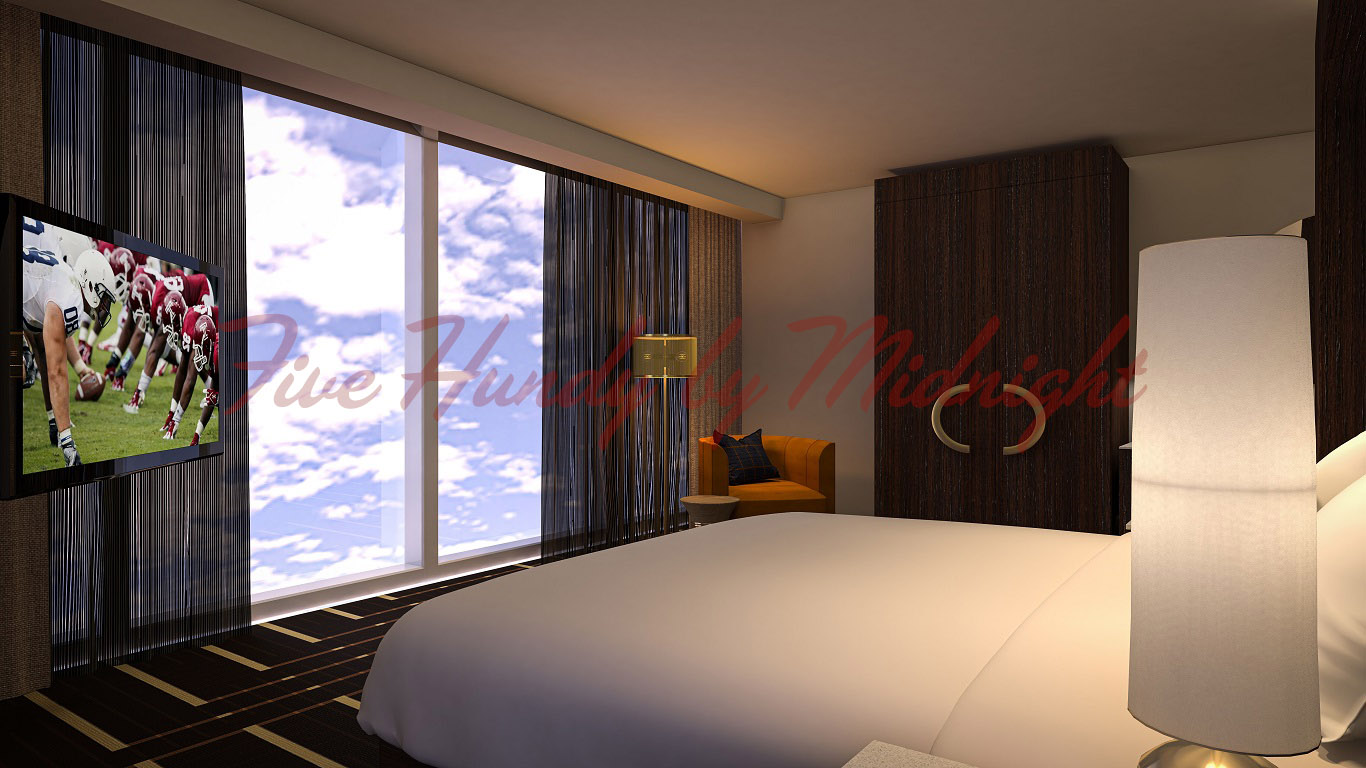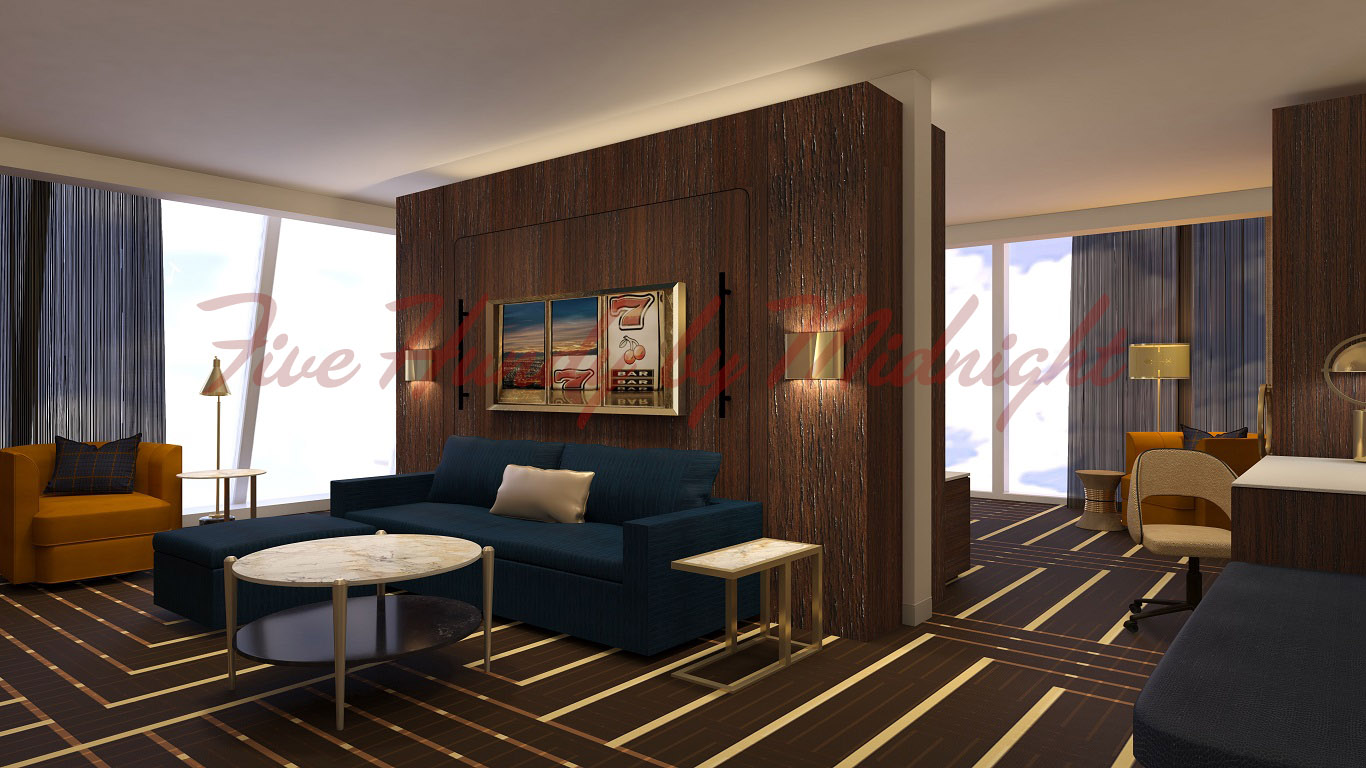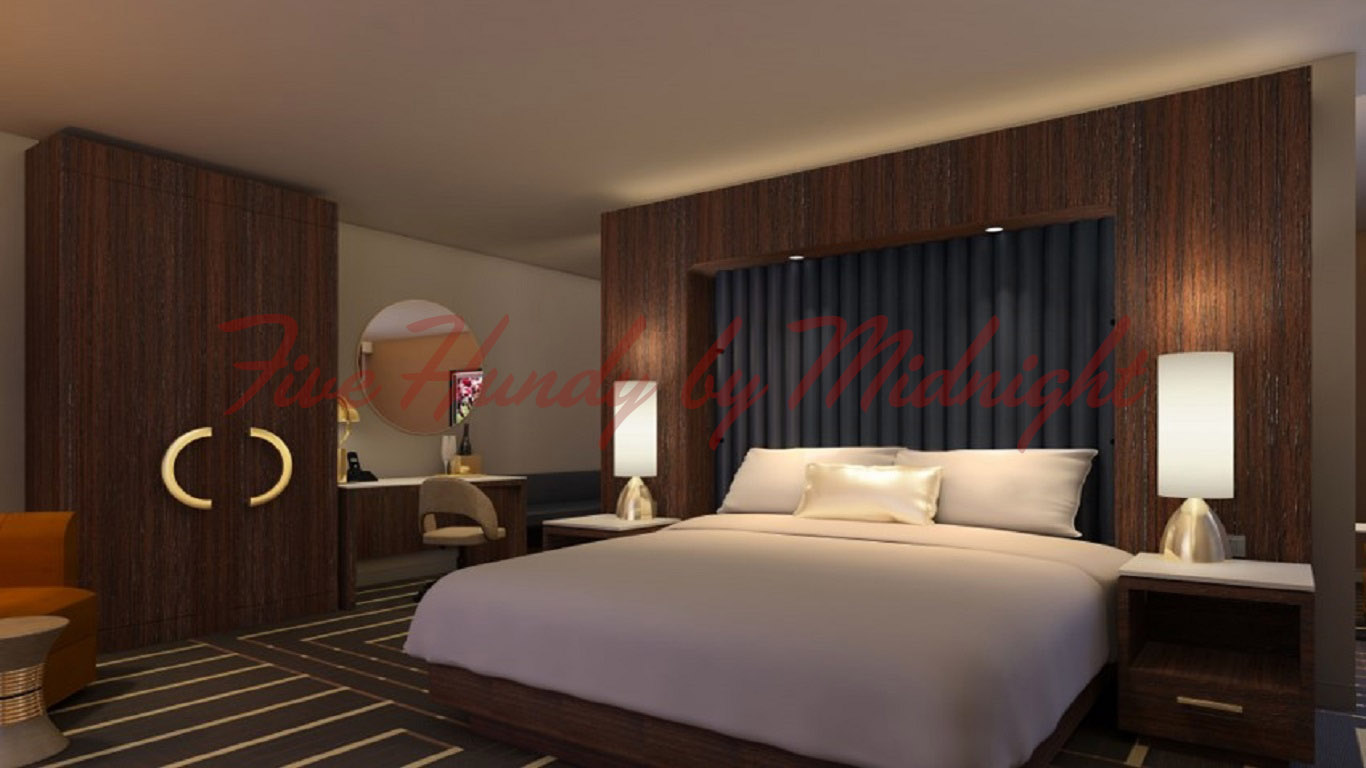 Bunk Pad
Rolling into town with your dirtbag buddies Monty, Mooch and The Slouch, who are too cheap to get their own rooms? You're in luck. The Bunk Pad includes two sets of bunk beds and a living room wet bar. This room is 713 square feet.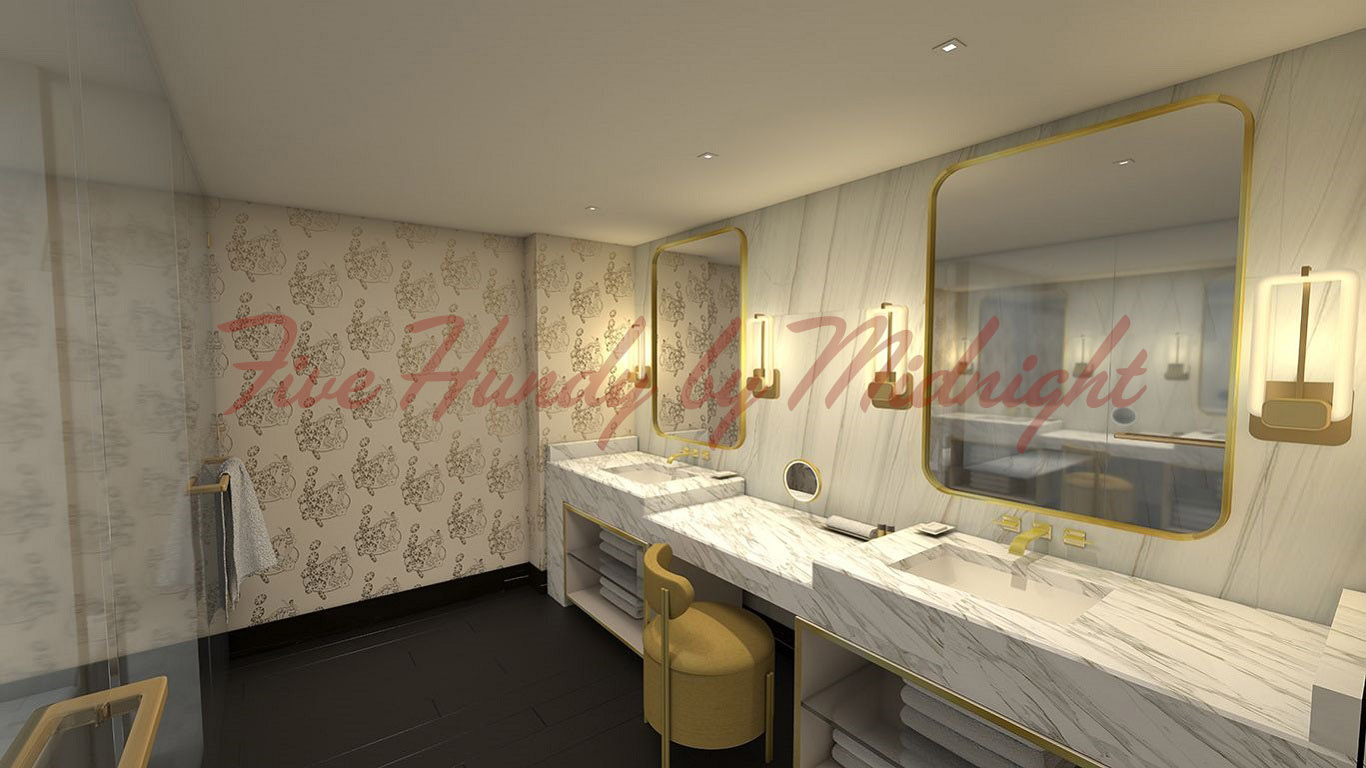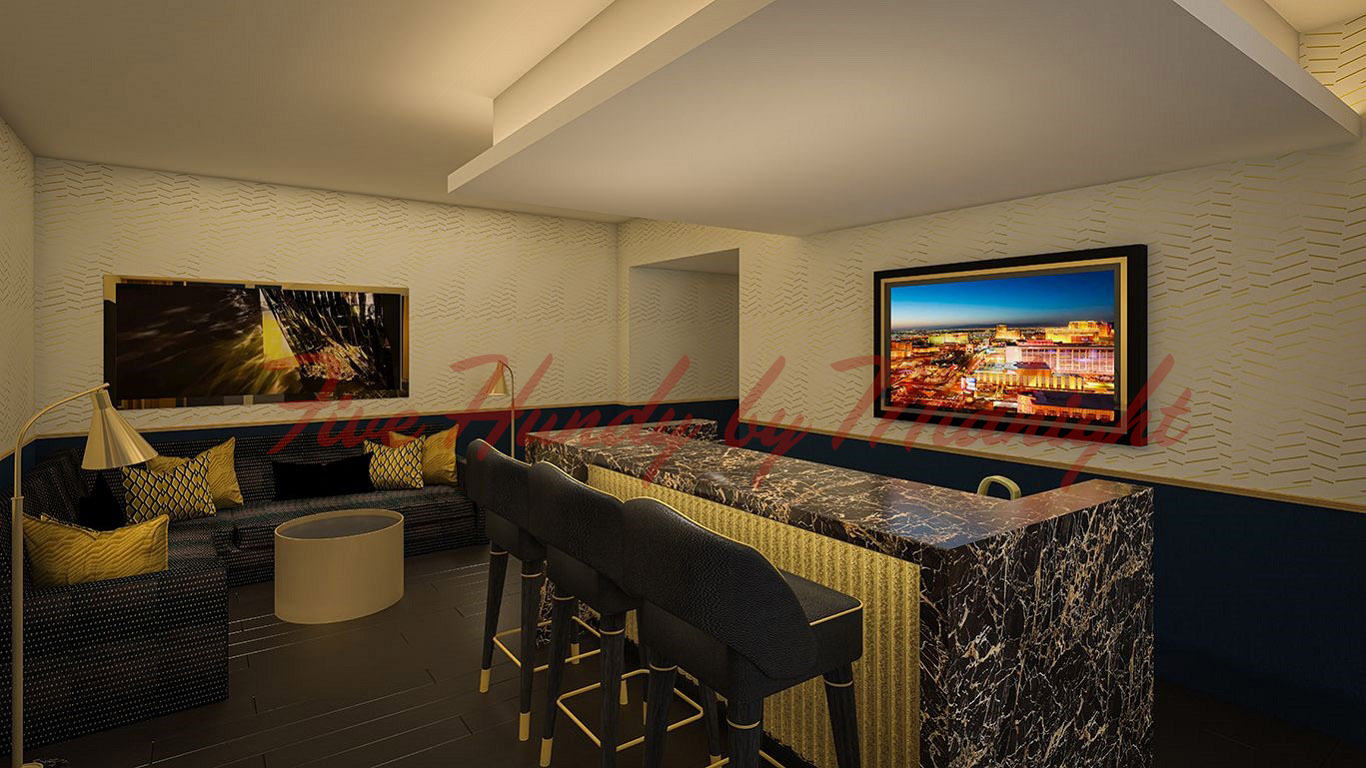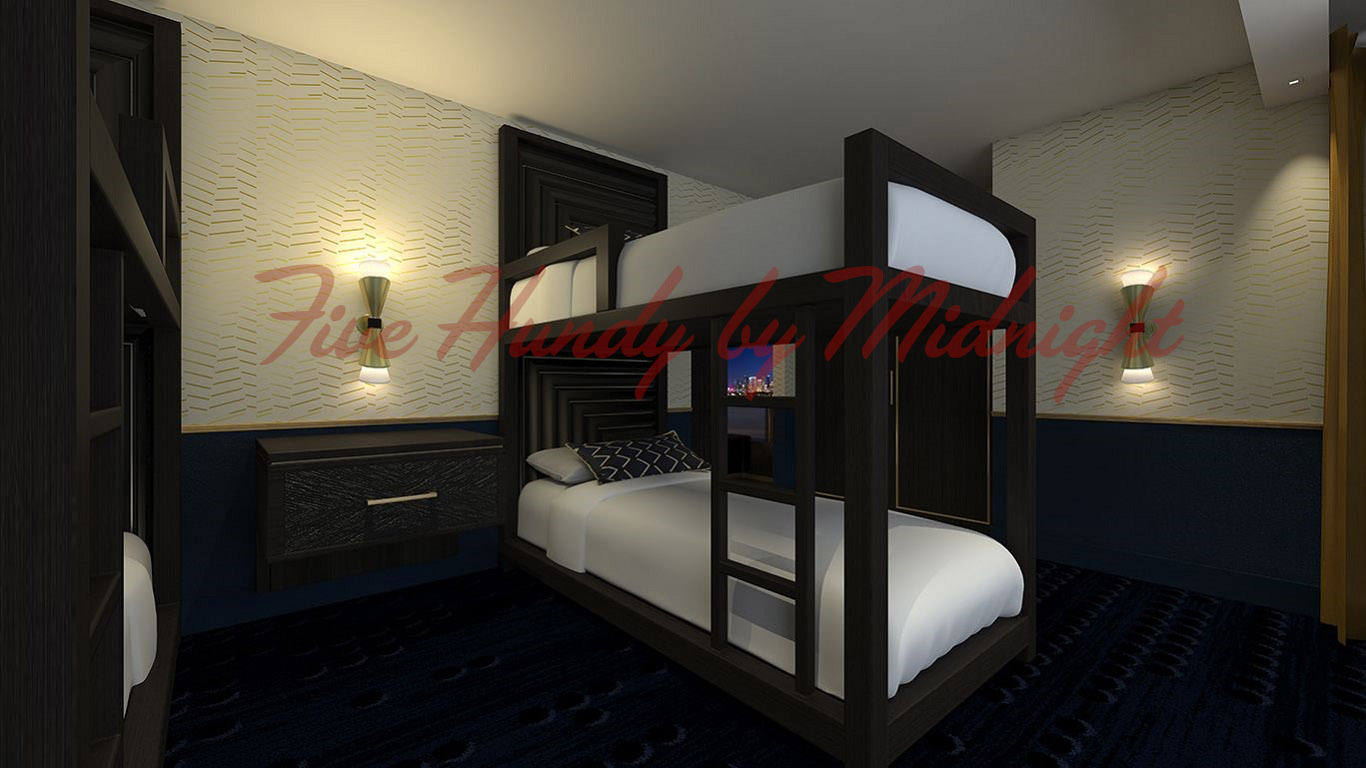 Circa Suite
At 867 square feet, the Circa Suite includes a  living room with wet bar, a dining room table and a convertible couch. The king bed features a Serta Chateau mattress. Also available with a strip view.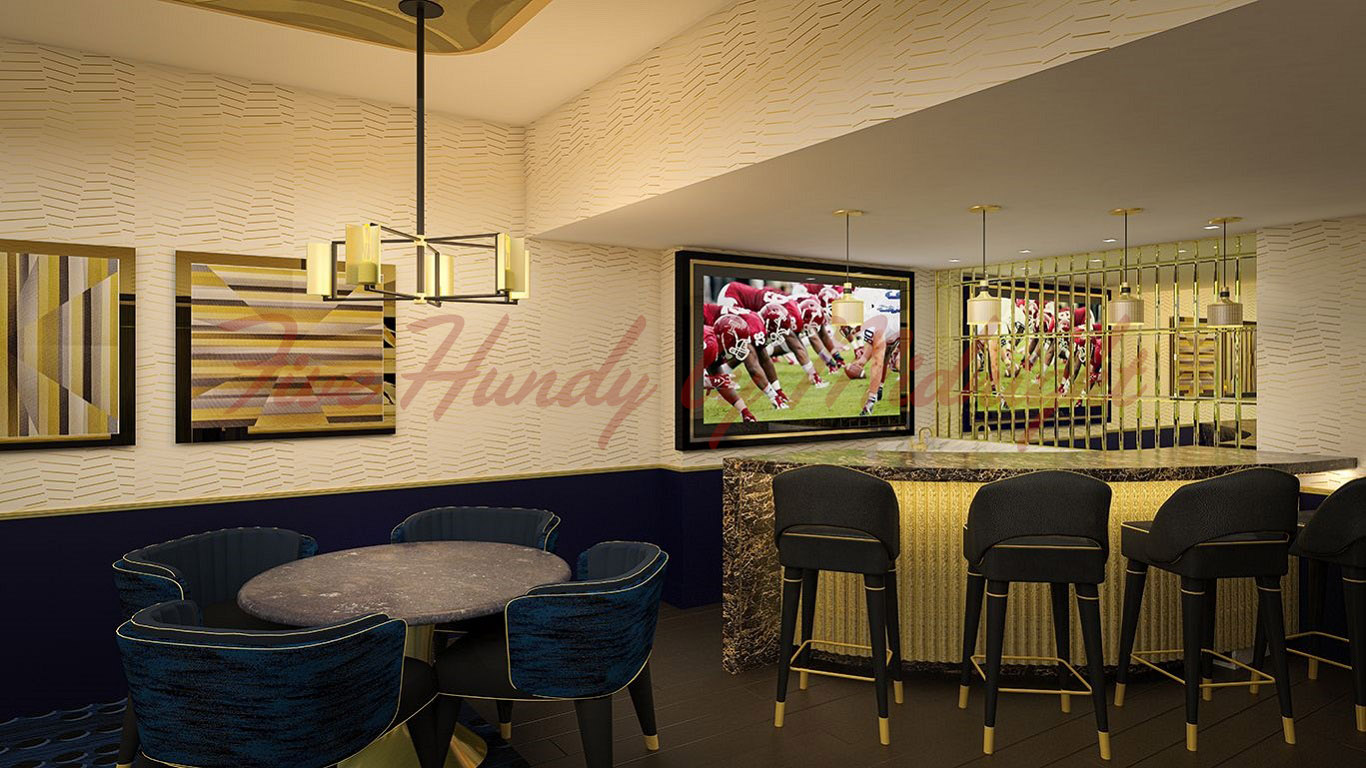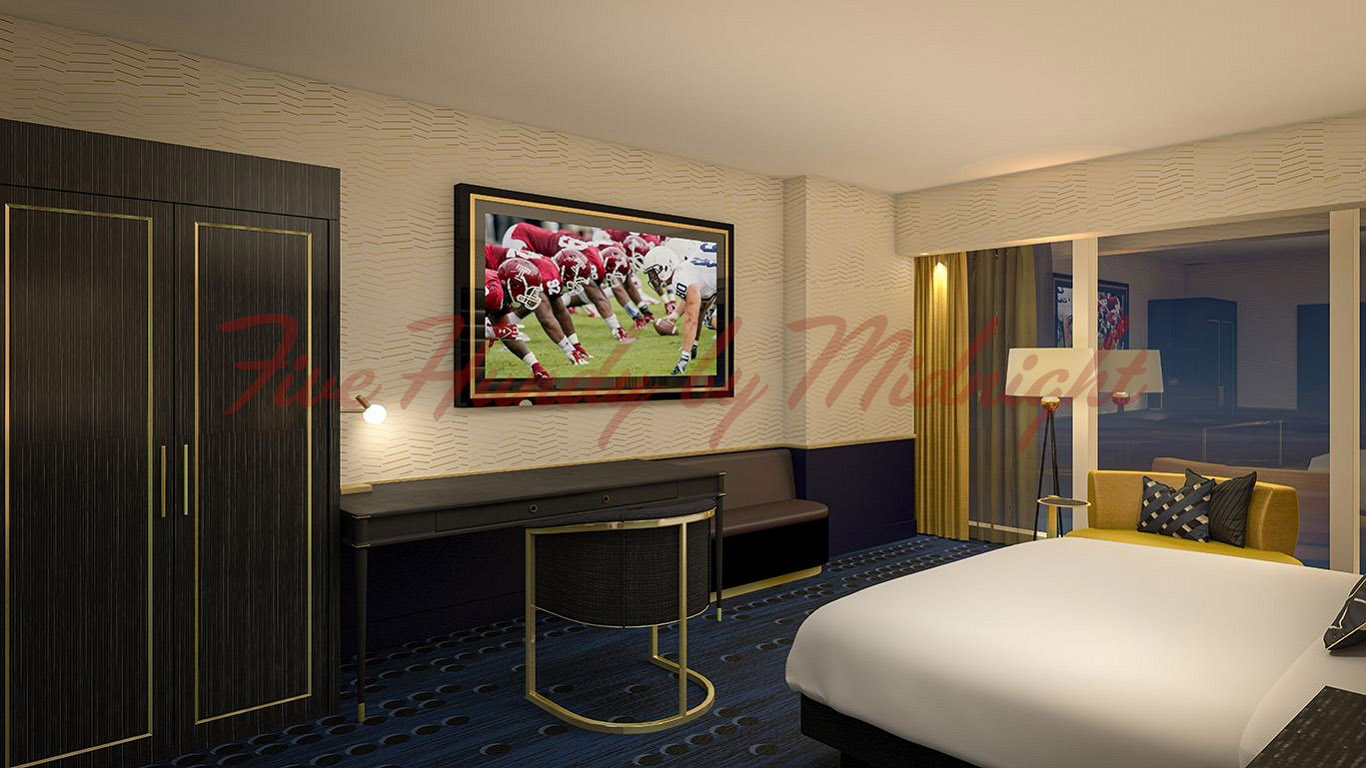 Circa End Suite
As a general rule, rooms at the end of the hallway are more spacious. Welcome to the Circa End Suite. It has everything you know and love from the Circa Suite with additional space (980 square feet total) for your friends from yoga class to stretch out. Also available with either pool view or strip view.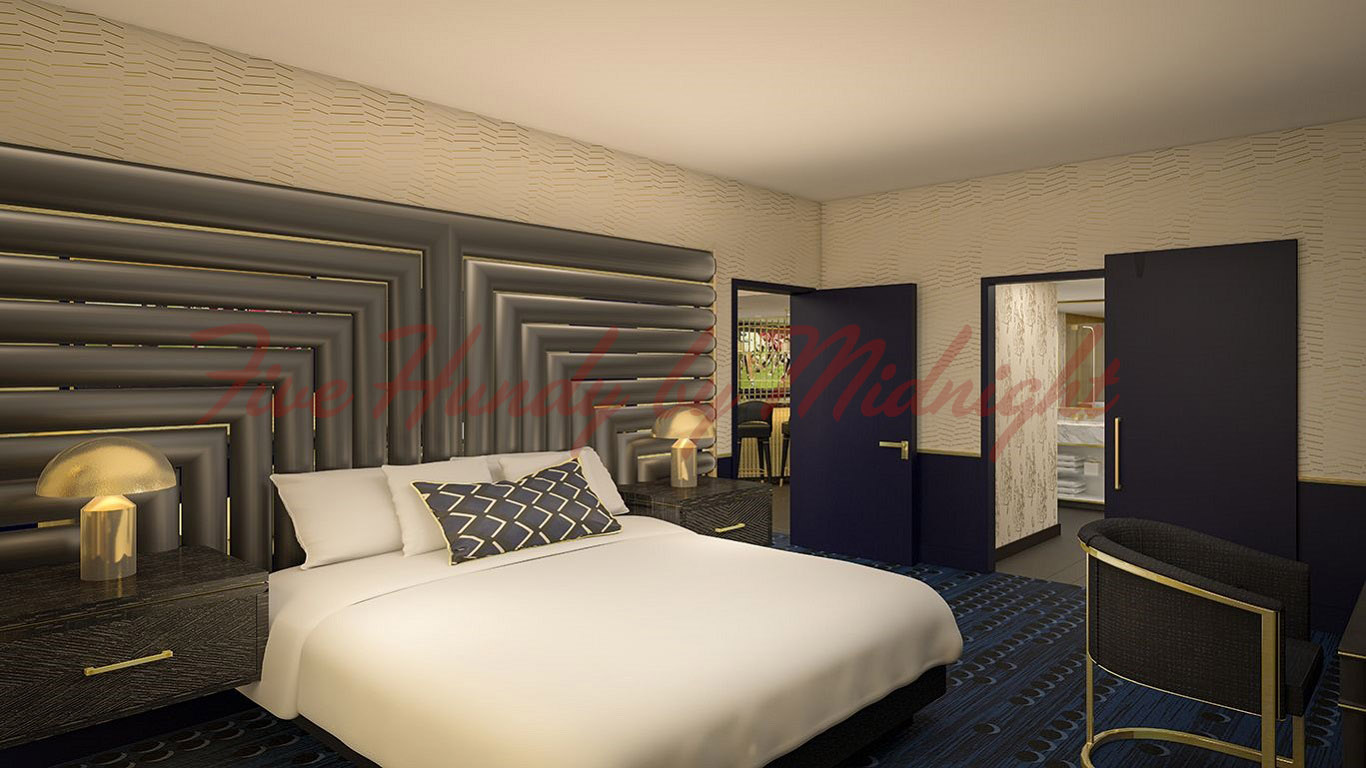 Panoramic Sunset Suite
Enjoy watching the sunset from your Las Vegas hotel room? Well, that's weird. However, Circa has you covered with the Panoramic Sunset Suite. Measuring in at 1,167 square feet, this room includes a king bed with Serta Chateau mattress, living room with wet bar, dining room and convertible couch.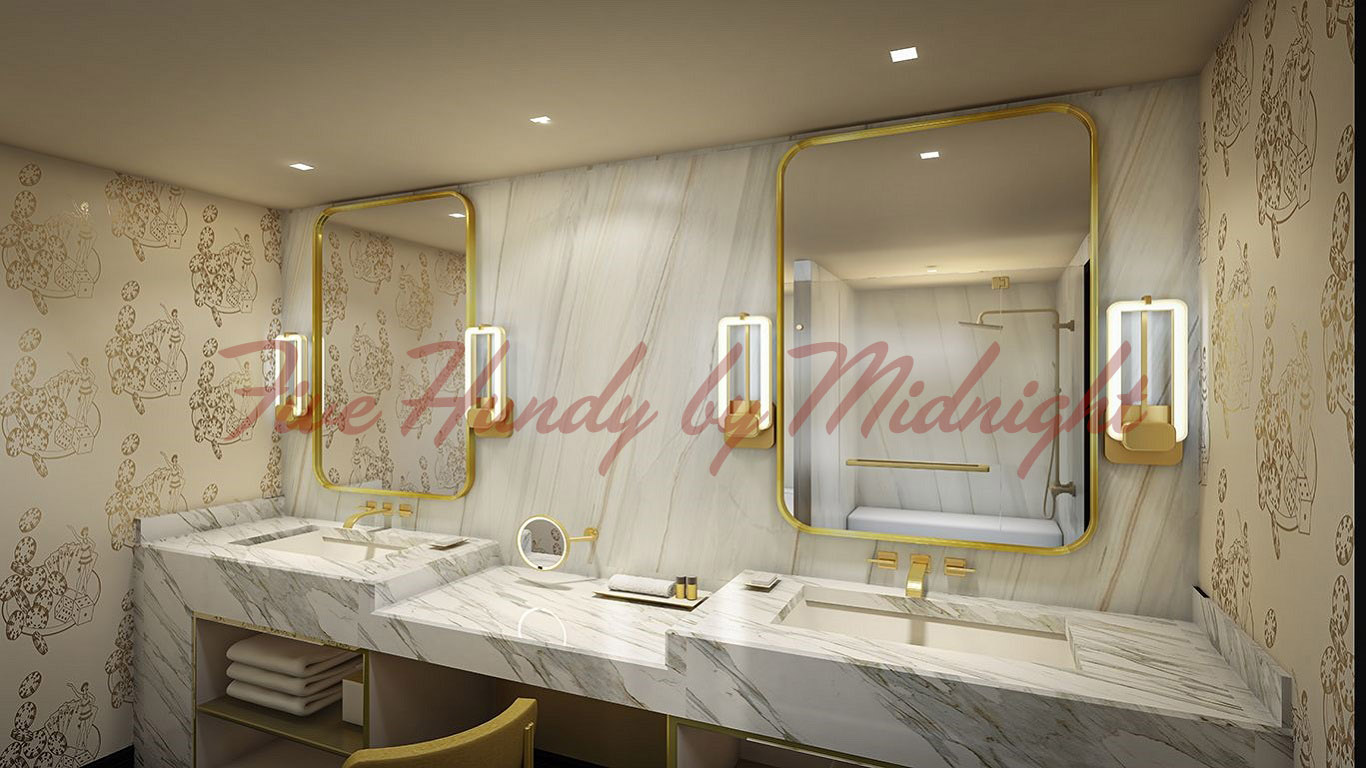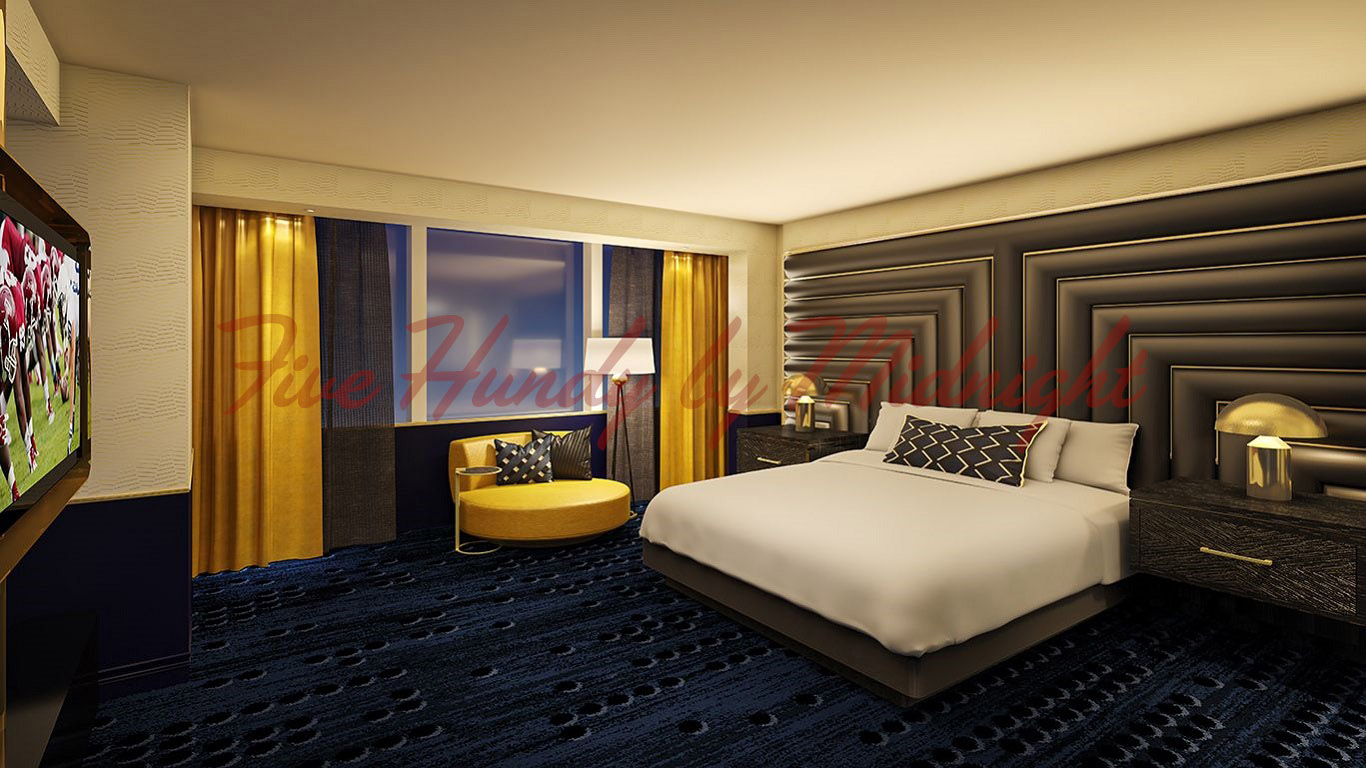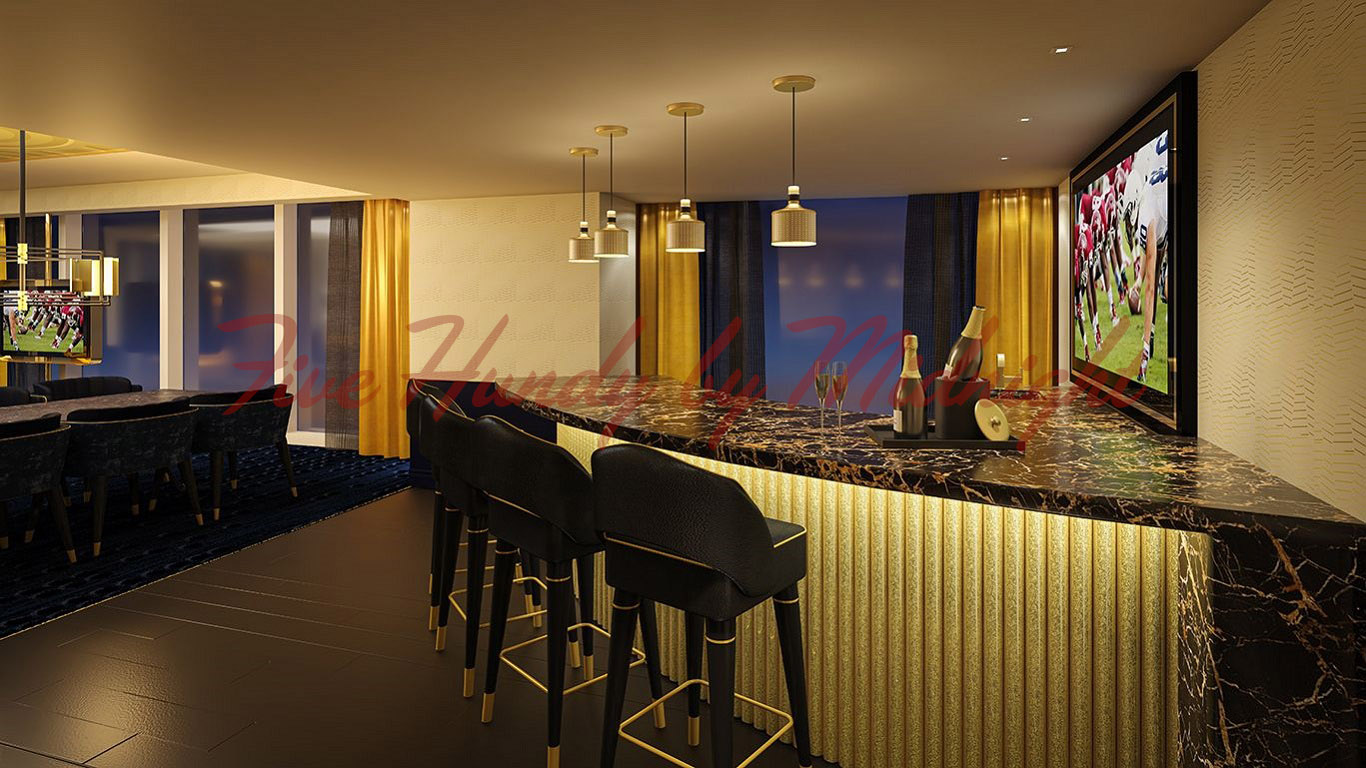 Bunk Suite
Don't mind the indignity of sleeping in the same type of bed as your nine-year-old twin nephews, but need maximum capacity to throw down with your boys? The Bunk Suite includes 1,362 square feet of space, a wet bar and a rich variety of seating options.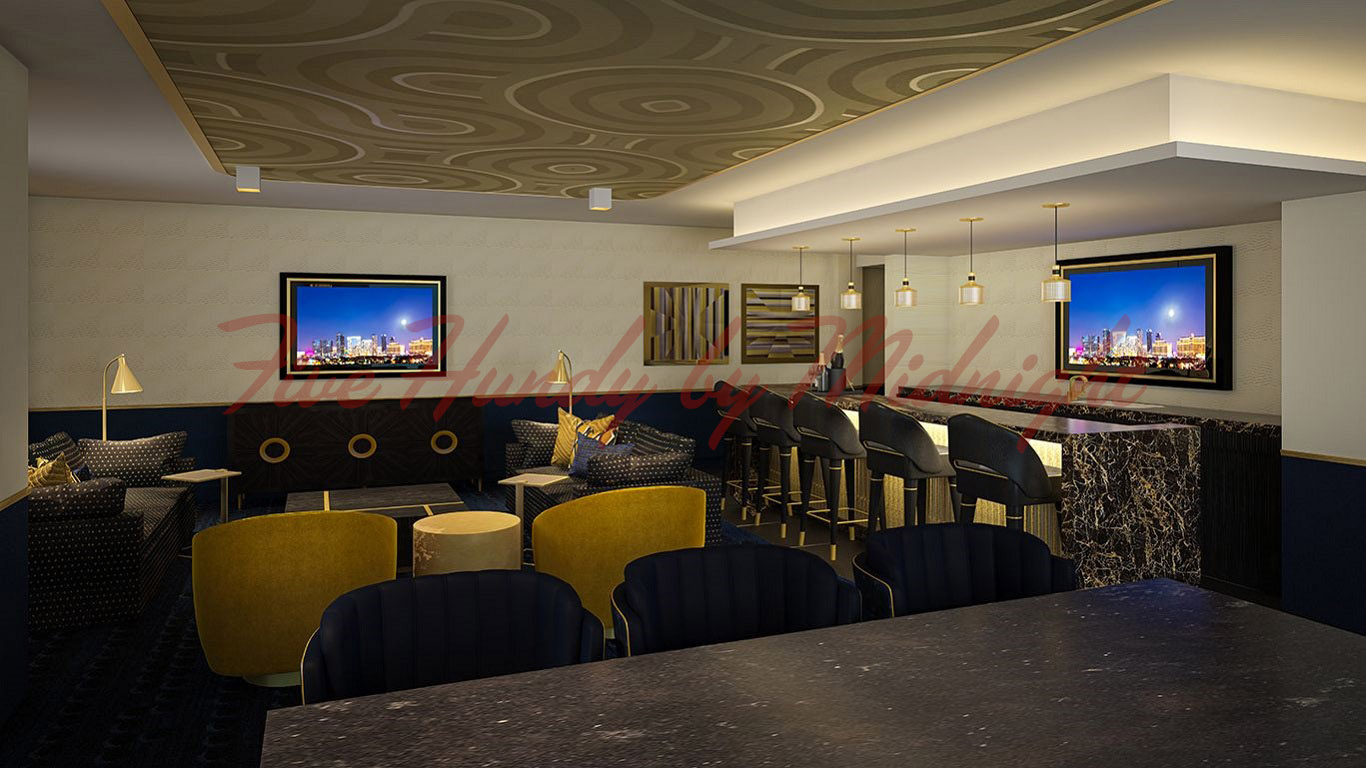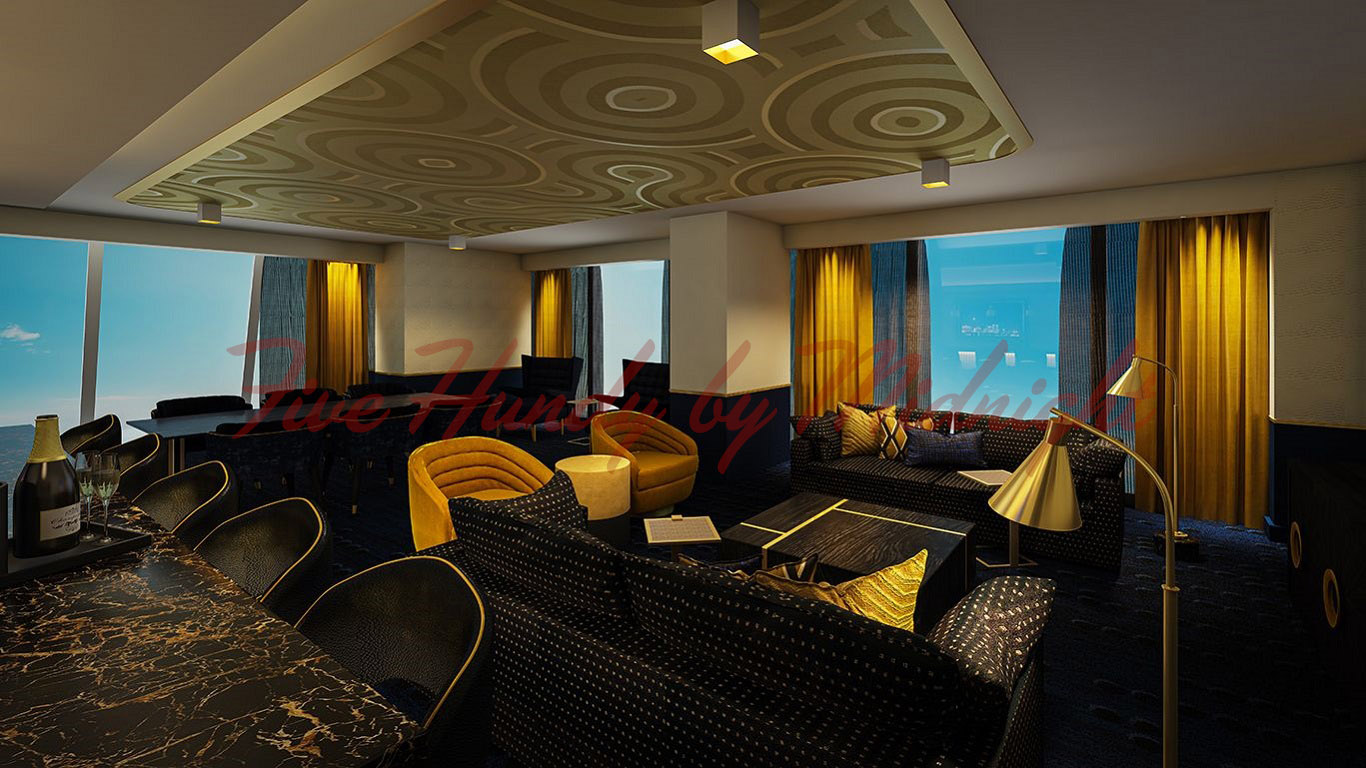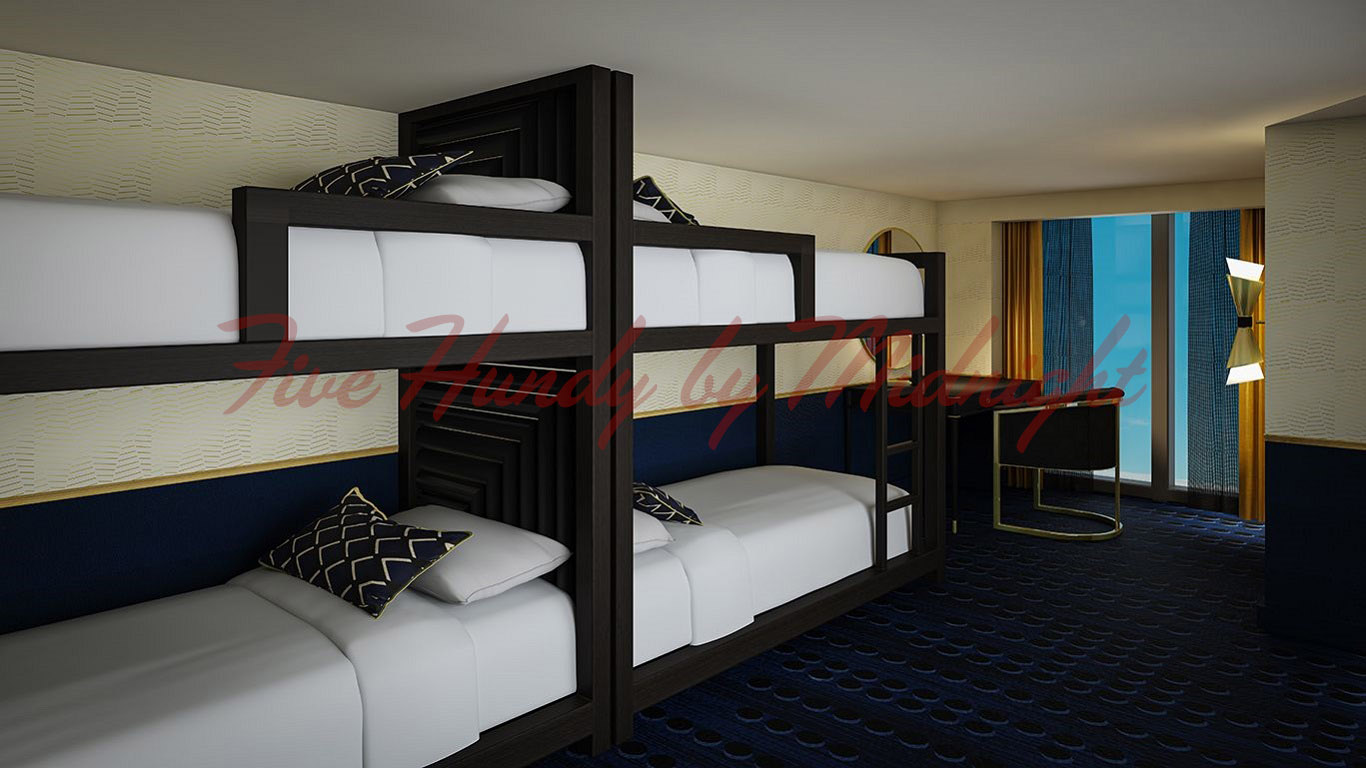 Panoramic Sunrise Suite
It's a lot like the Panoramic Sunset Suite, except larger and facing the other direction! The Panoramic Sunrise Suite is 1,548 square feet and includes similar stuff enjoyed by those weirdos who watch the sunset from their room. This room has an amazing view of the sunrise that you'll never see because you won't have stumbled in from da club for at least another hour.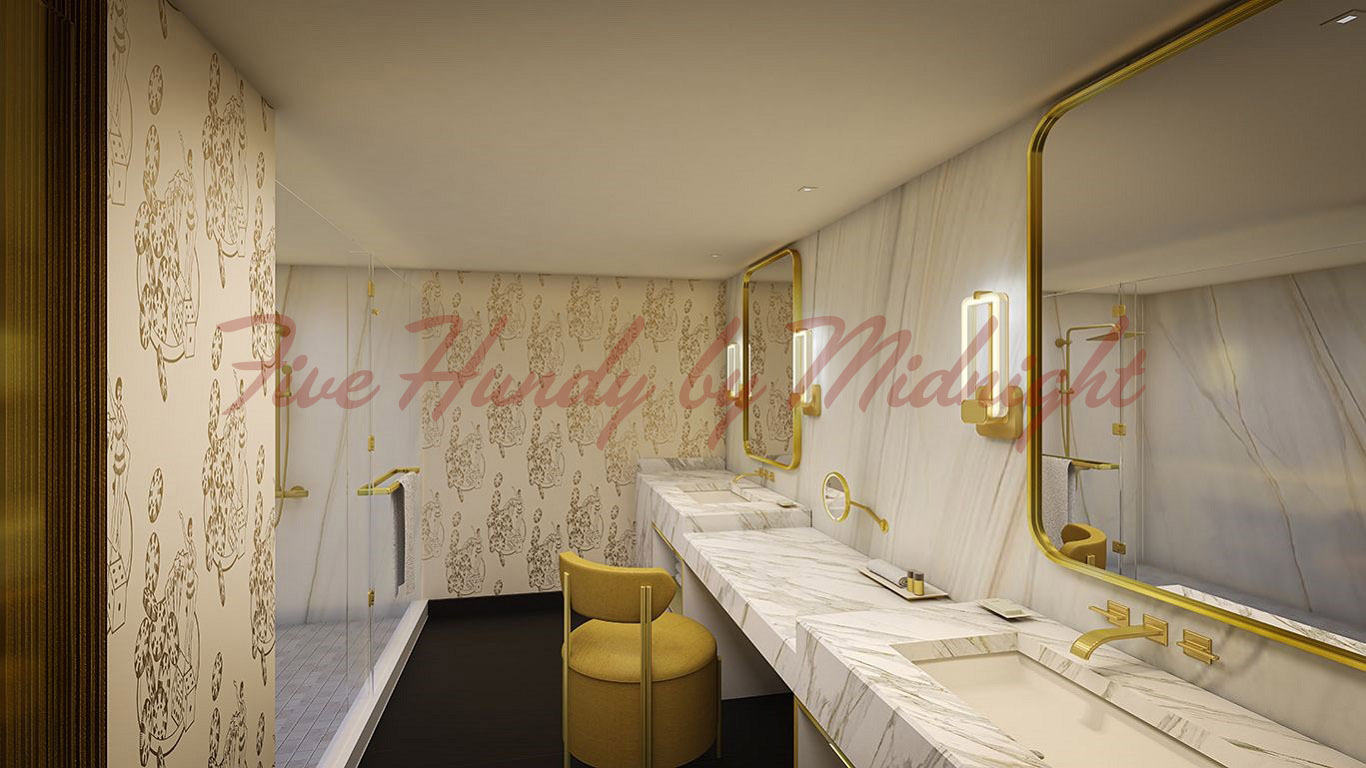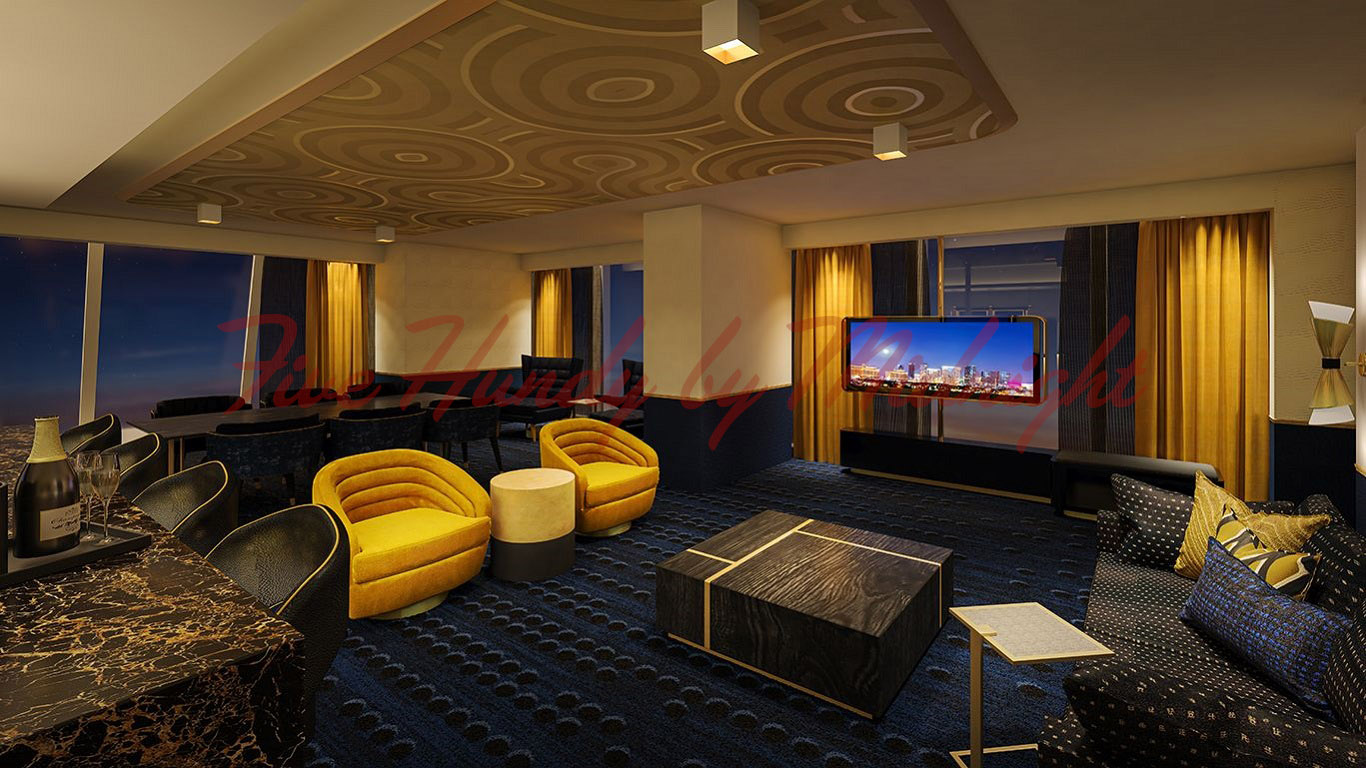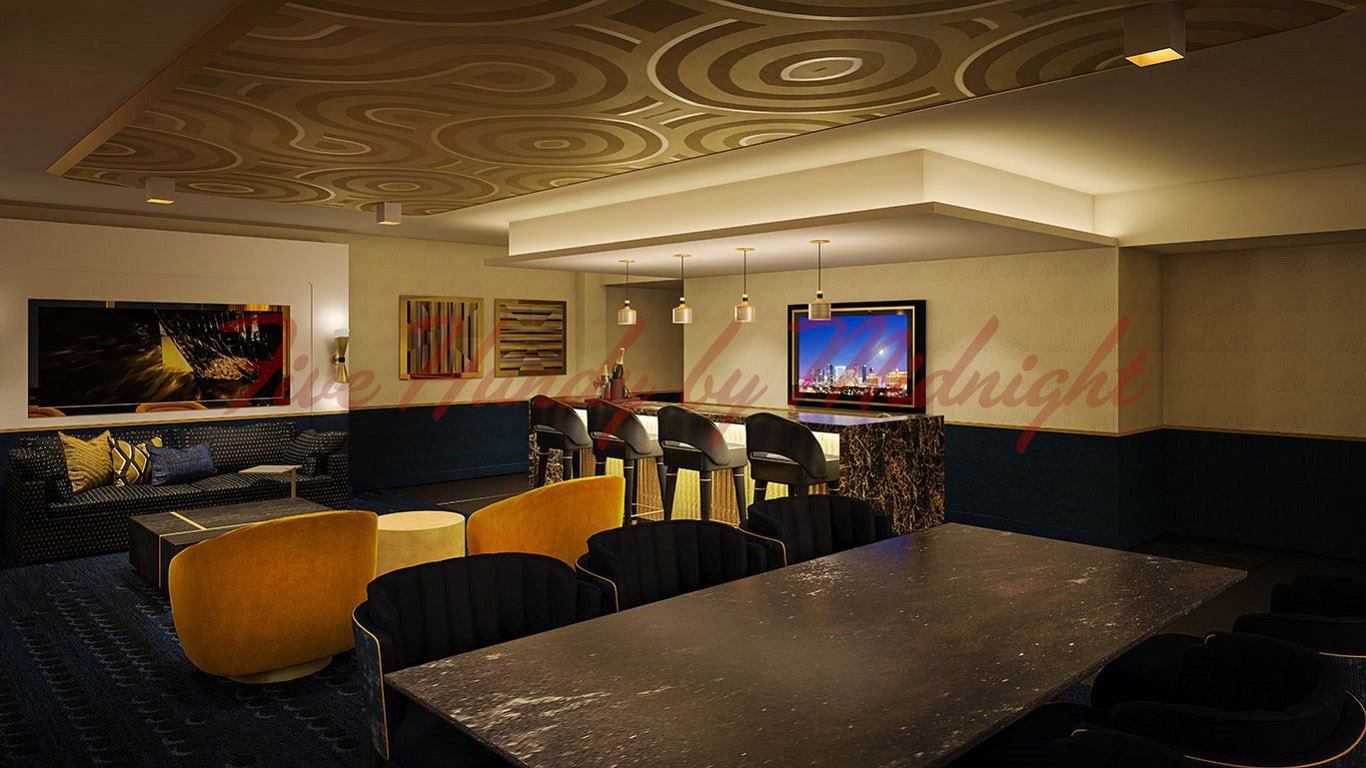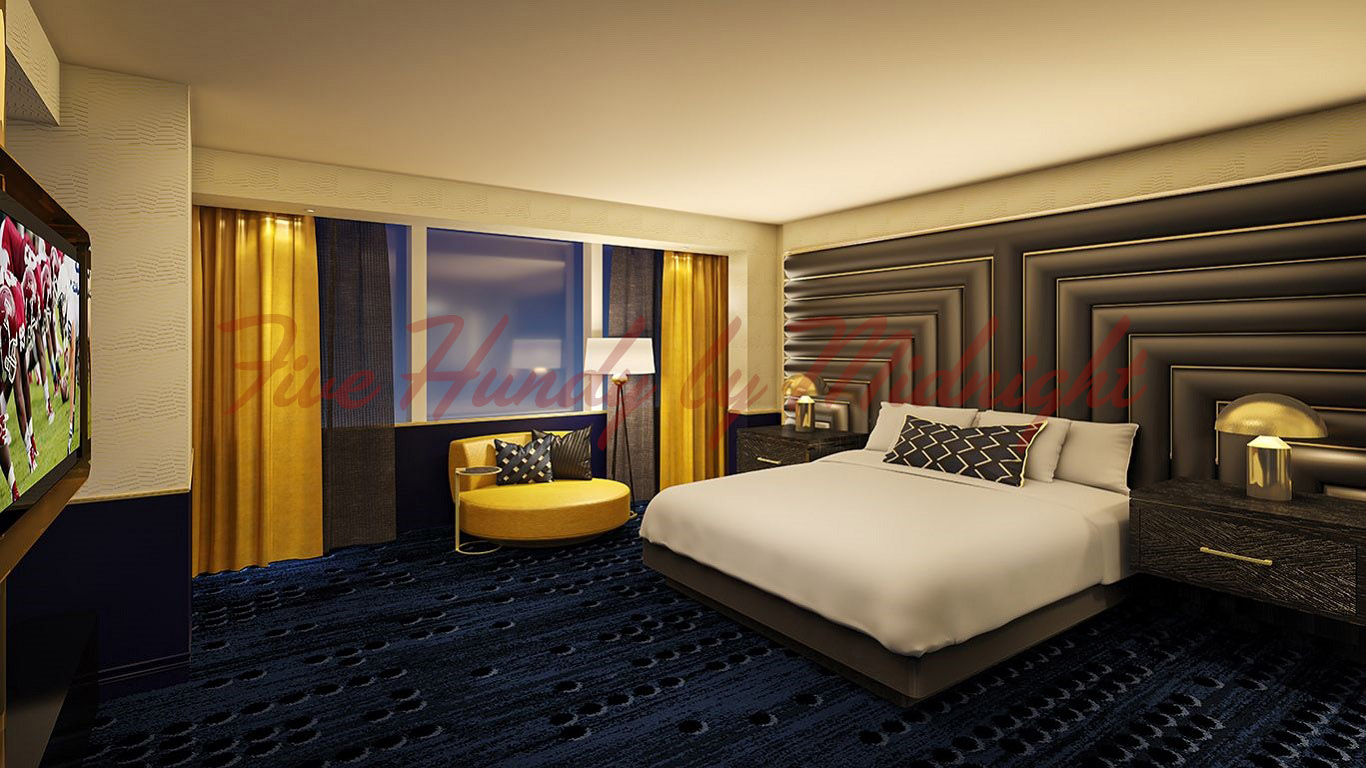 Hospitality Suite
So, you drew the short straw at work and have to host a bunch of lanyard-wearing dorks for a suite party. At least you'll get a nice room out of the deal. The Hospitality Suite includes a ton of seating options, banquet table, convertible couch, bar and full refrigerator. These rooms come in 1,274 and 1,603 square foot variations.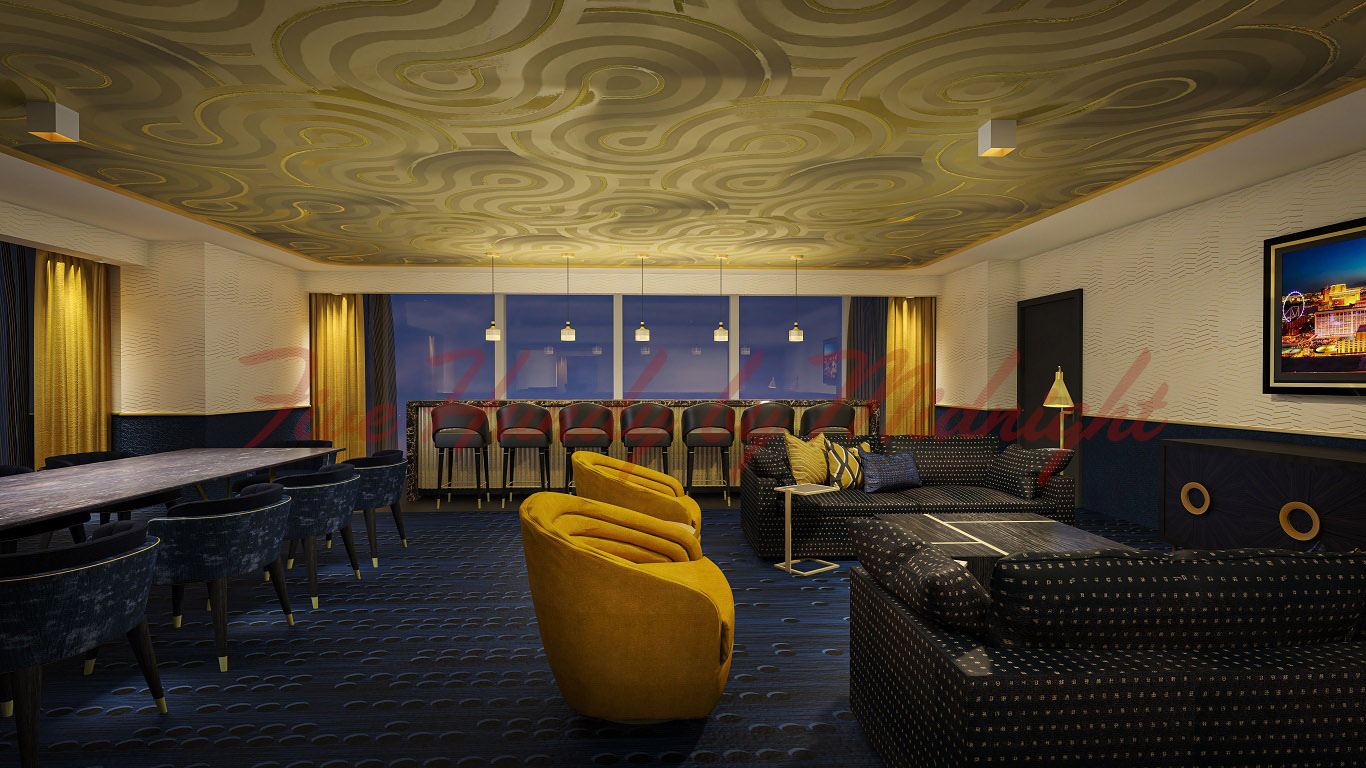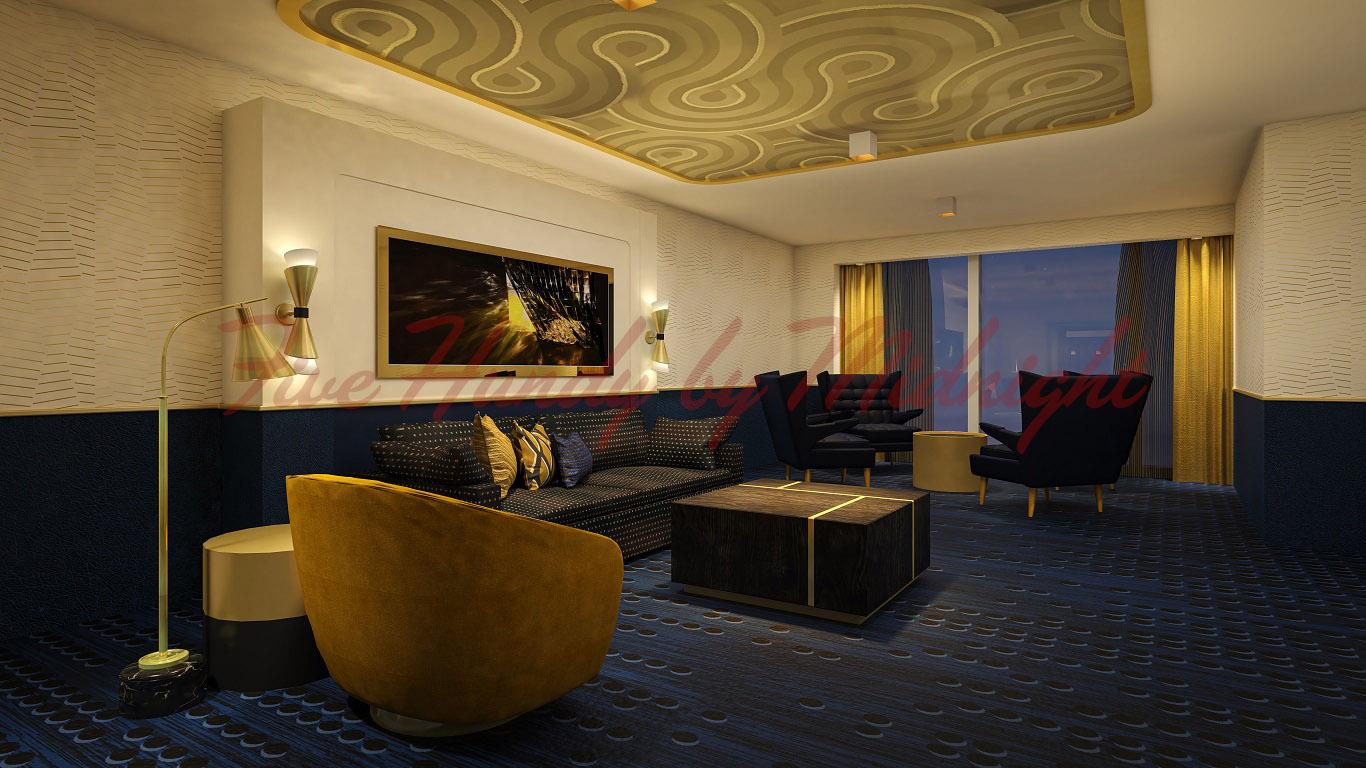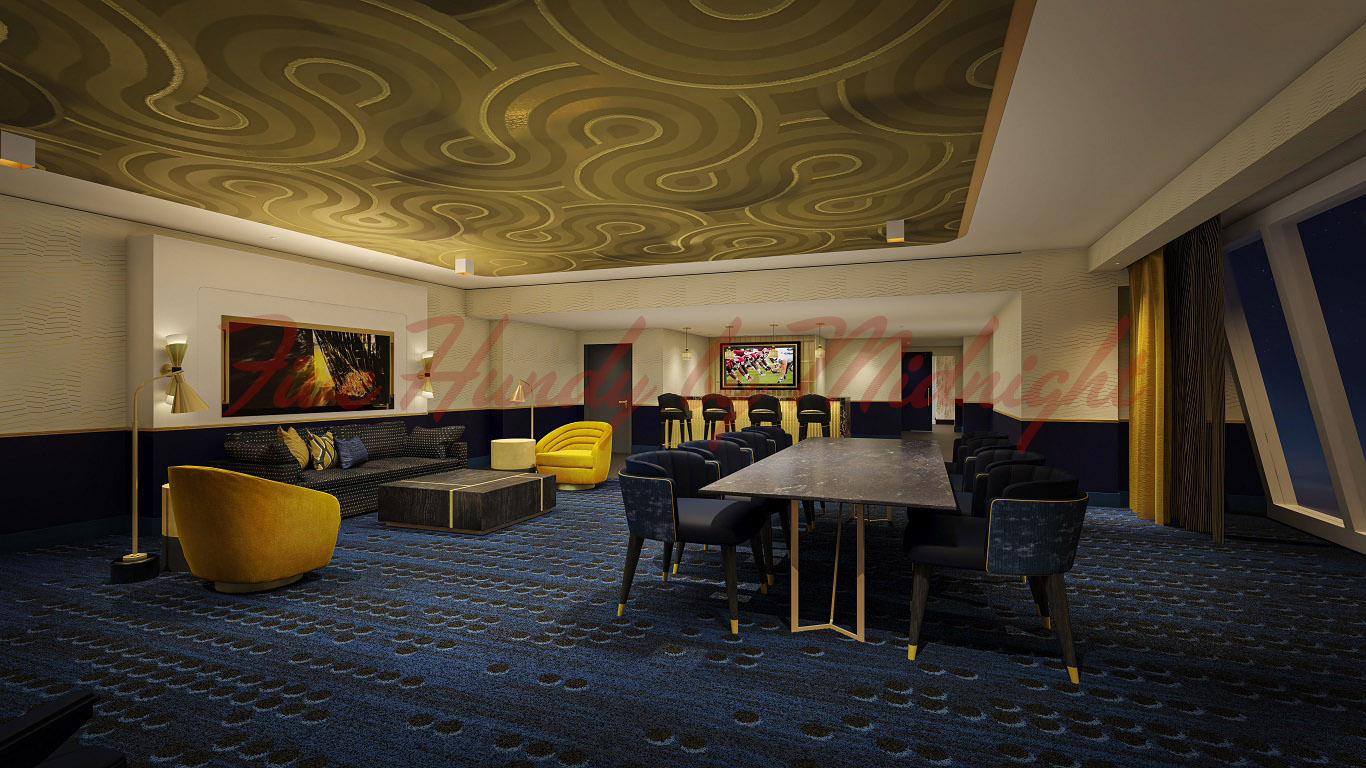 Founder's Suite
Here it is. The king of all Circa suites, the Founder's Suite. At 1,830 square feet, you'll enjoy all of that rad stuff from the other suites, plus an electric fireplace, banquet table, full fridge and powder room. It includes two bedrooms. Do Vegas like the boss you are.