The world-famous, blue ribbon team of sleuths from the Five Hundy Investigative Center have been at it again. After holing up in a suburban Twin Cities underground lair for the past two weeks, our crew got their grubby little hands on yet another treasure trove of as-yet-unannounced Circa Resort & Casino details and renderings. This time around, let's look at what's in store for bars.
Circa Bar
Before even stepping foot into downtown's newest casino, you'll have the chance to get your booze on at Circa Bar. Because everybody loves a good Las Vegas dick measuring contest, this bar will be touted as the longest bar on Fremont Street. Grab a selection of 24 frozen cocktails or, if your palate has advanced beyond that of a 12-year-old, order your favorite beer or mixed drink.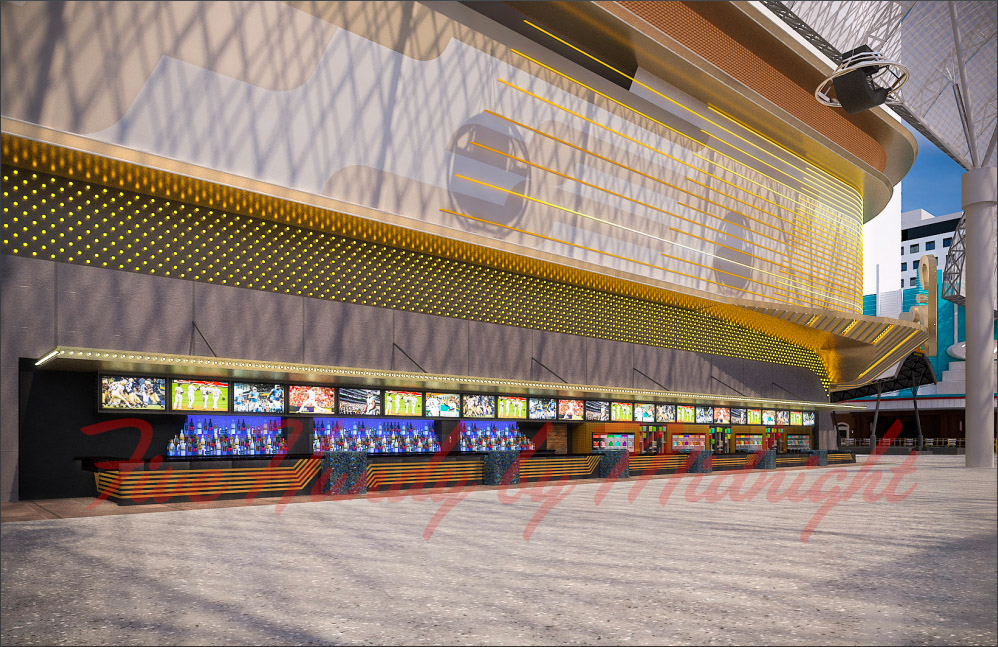 Vegas Vickie's
If you've been to Circa's website, you've already seen this beauty of a lobby bar, Vegas Vickie's. Located just steps from the registration desk and the casino, this retro-styled bar with crushed velvet seats will provide a great place to meet friends under the watchful eye of every Vegas Nerd's favorite cowgirl.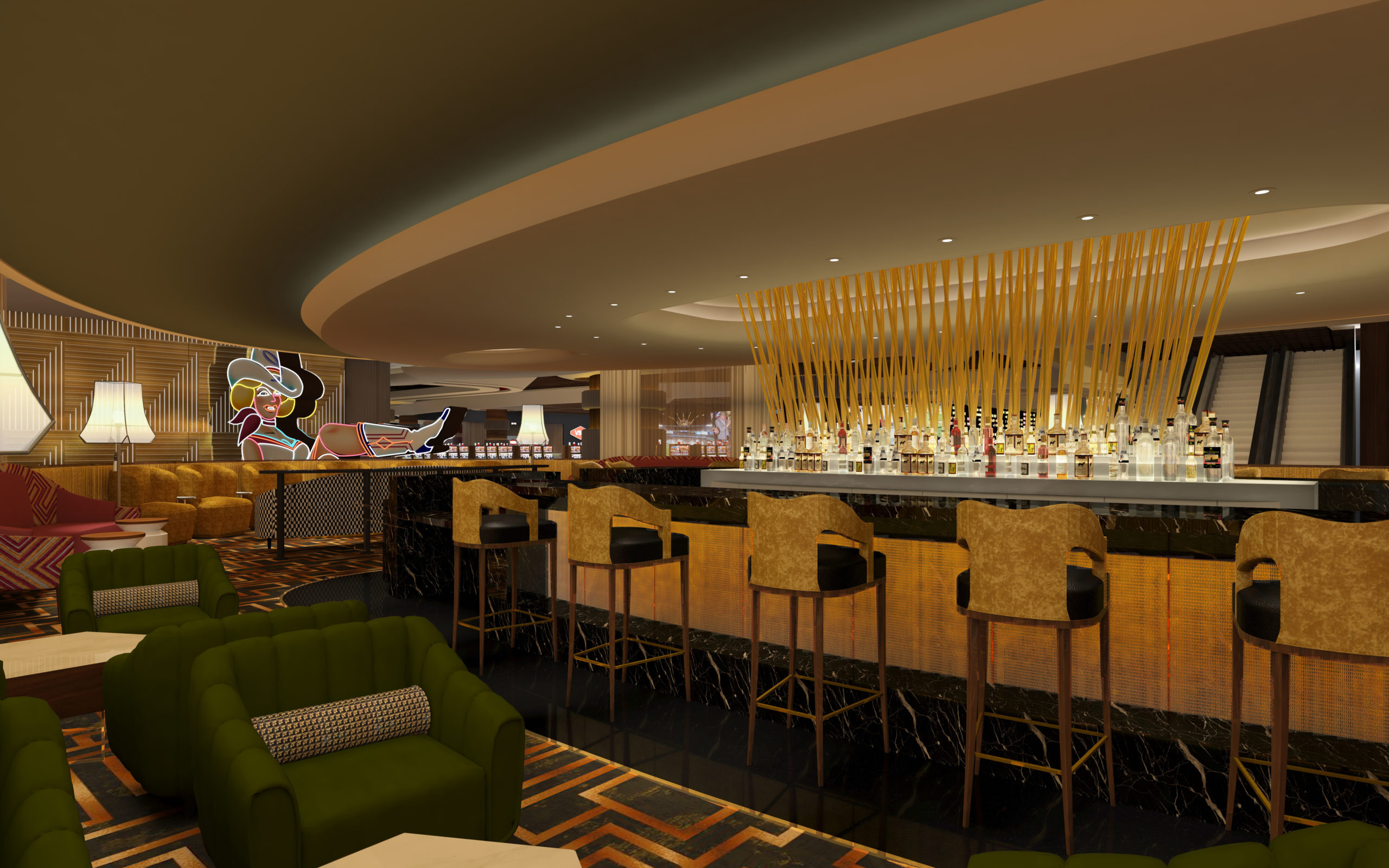 Overhang Bar
The second-floor casino features Overhang Bar, so named because it overlooks the sports book. Also, Hangover Bar would be a little too spot-on. This bar will be open 24/7.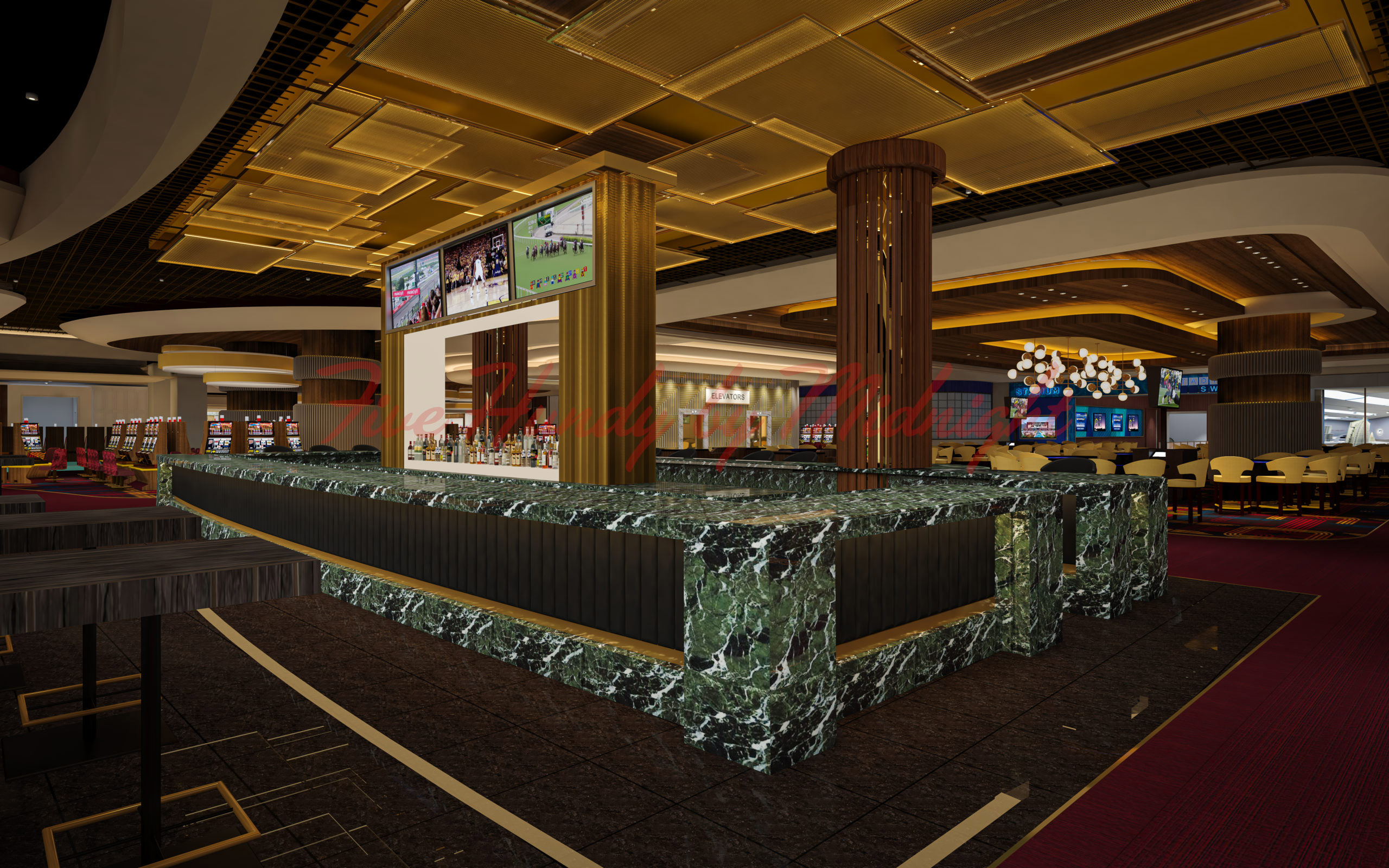 Mega Bar
You may have seen cropped renderings of the first-floor casino bar, but now it has a name – Mega Bar. This 24/7 bar is about 65 feet longer than The D's Longbar, so Mega seems appropriate. Mega Bar includes 40 TVs that will air sporting events carefully curated by Circa's experienced team of active content management professionals. Even better, Mega Bar will offer 120 beers on tap from two dozen different brands. Try all 120 and win a prize – cirrhosis of the liver.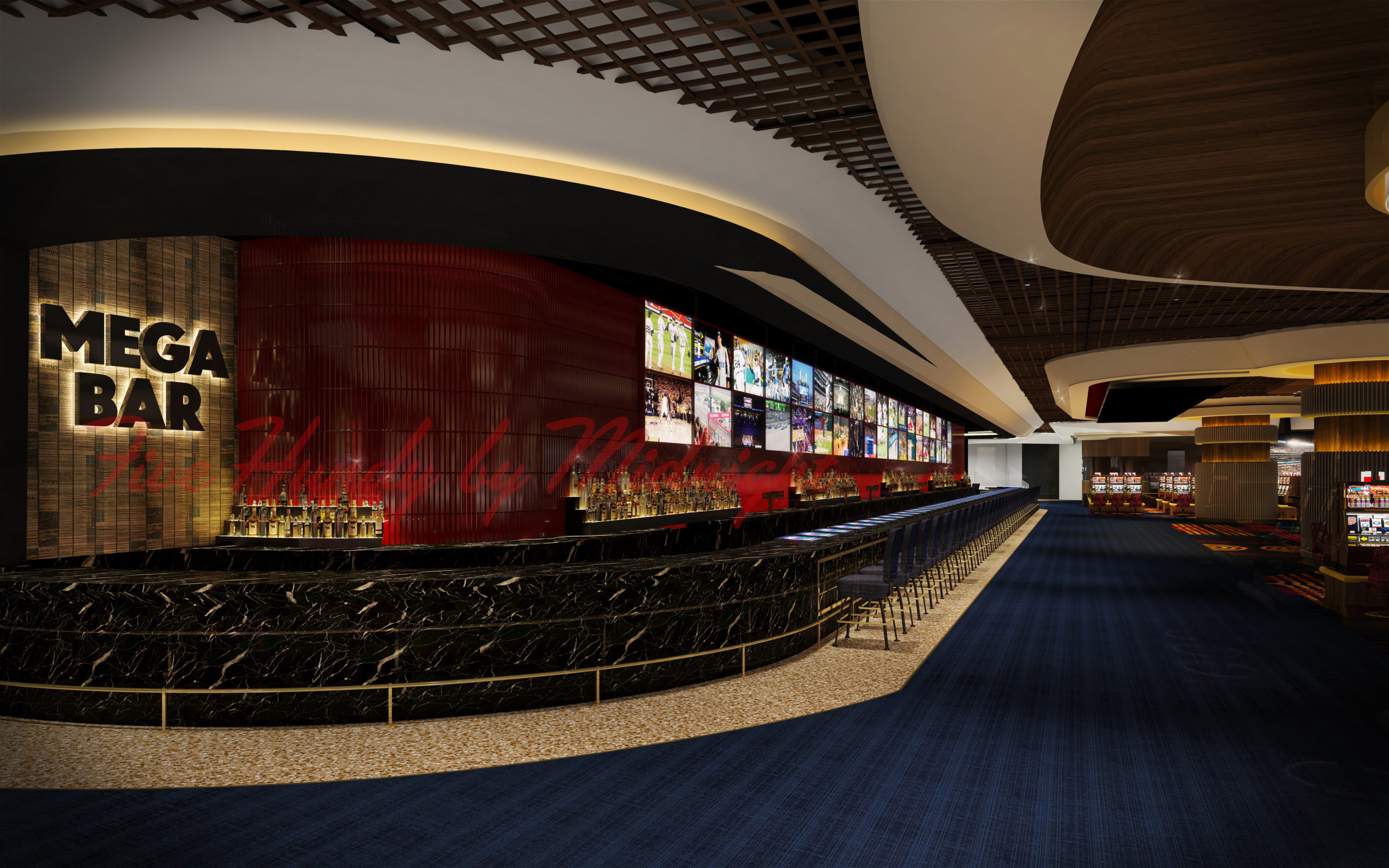 Legacy Club
Finally, we have the jewel at the top of Circa's crown, Legacy Club. This rooftop cocktail lounge includes an outdoor terrace with a fire pit to cool you down on those warm summer nights. Like other Las Vegas bars with a view, cocktails prices will likely match the altitude, but so what? You're on vacation in Las Vegas. Live a little.