With Fontainebleau Las Vegas inching closer to reality – a feat that once seemed impossible – the team of world-famous, blue-ribbon sleuths from the Five Hundy Investigative Center have been busier than ever. Fueled by Funyuns, OK Soda and Jason Isbell's Weathervanes album, the sleuths acquired floorplan layouts of Fontainebleau's rooms and suites.
Because this is an unofficial preview, room names and features are subject to change as Fontainebleau management fine-tunes its plans. With that in mind, here's what's in store for Fontainebleau's guests.
Bleau Rooms
Standard rooms at Fontainebleau will be branded as Bleau rooms, available with either a single king bed or two queen beds. Bleau King rooms are a generous 488 square feet with Bleau Queen rooms slightly larger at 494 square feet. Restrooms include dual sinks, tub and separate shower. Bleau rooms will make up the majority of Fontainbleau's room product with 1,255 Bleau Kings and 1,265 Bleau Queens available.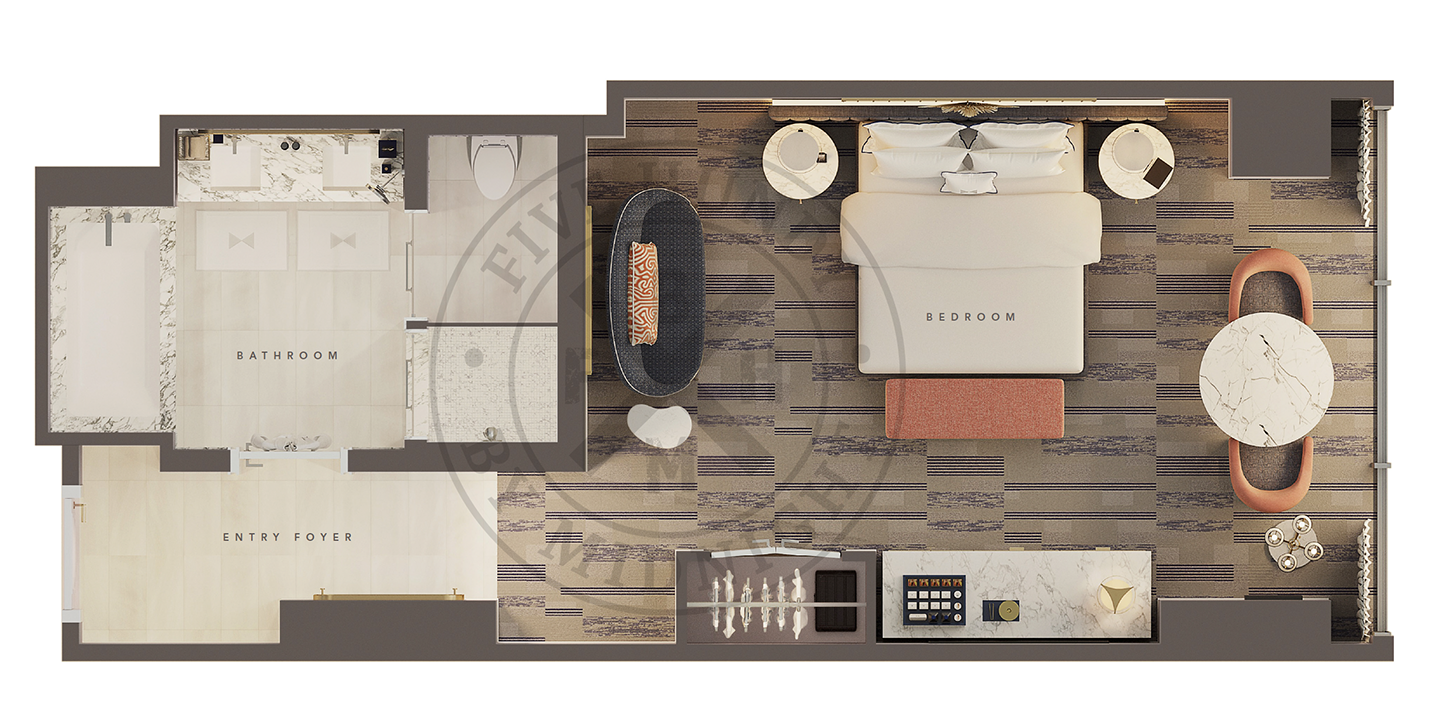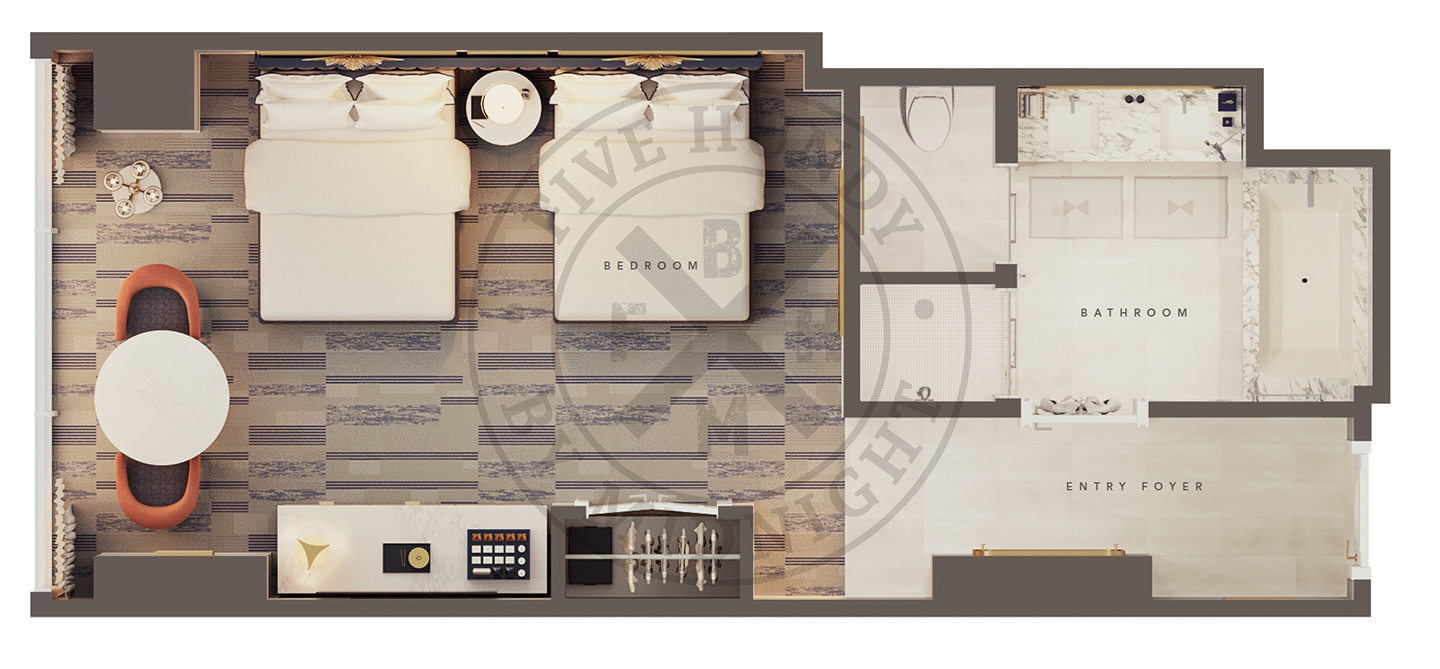 Gold Rooms
One step up from Bleau rooms are Gold rooms. Gold King rooms measure in at 545 square feet with Gold Queen rooms at 590 square feet. The Gold King bathroom skips the separate tub and shower in favor of a single Party Shower® that appears to include a healthy sprinkling of tile pubes. Weird.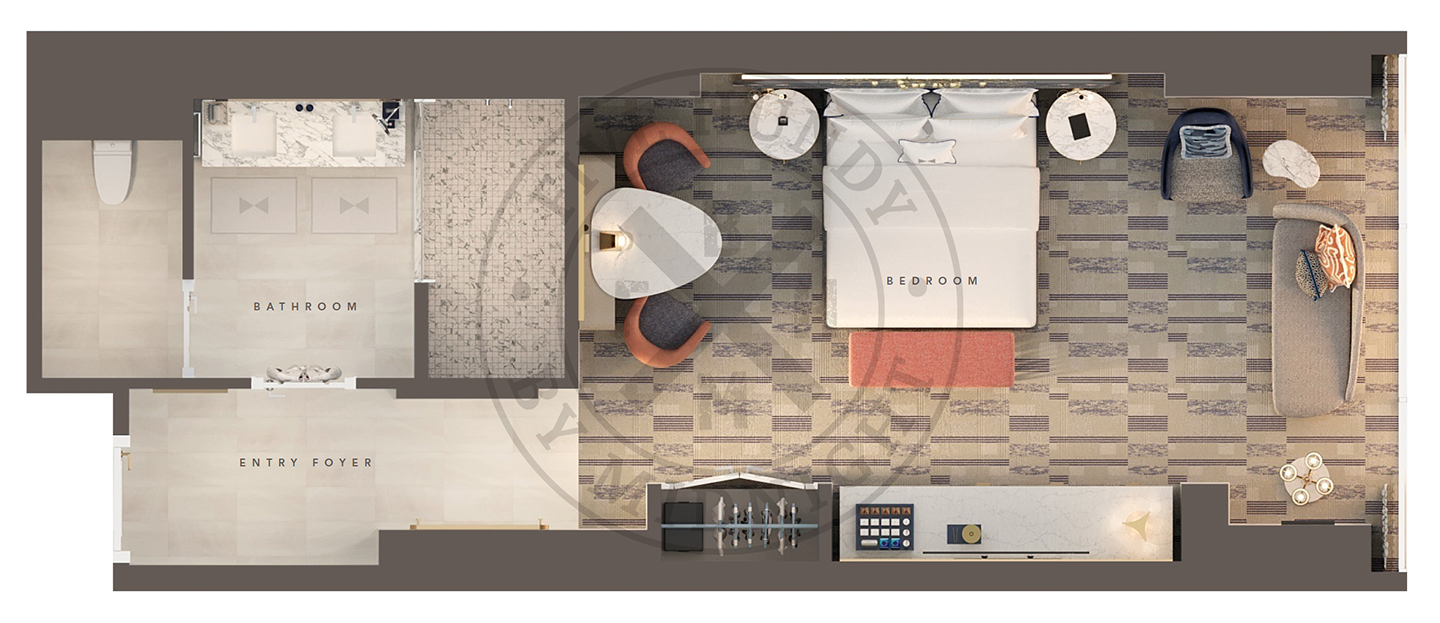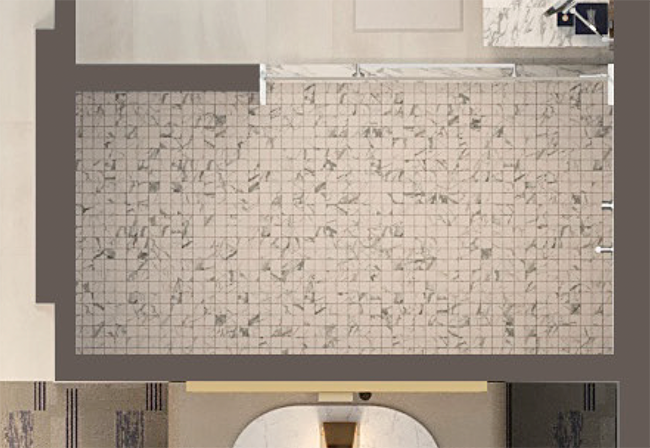 Gold Queen rooms have a separate tub and shower in lieu of the pube-laden Party Shower®.


Junior Suites
When standard rooms just don't cut it, Fontainebleau has plenty of suite options, beginning with Junior Suites. At 896 square feet, Junior Suites include a single king bed, with a separate living room/salon area. The bathrooms include a tub and a Party Shower® (no pubes version).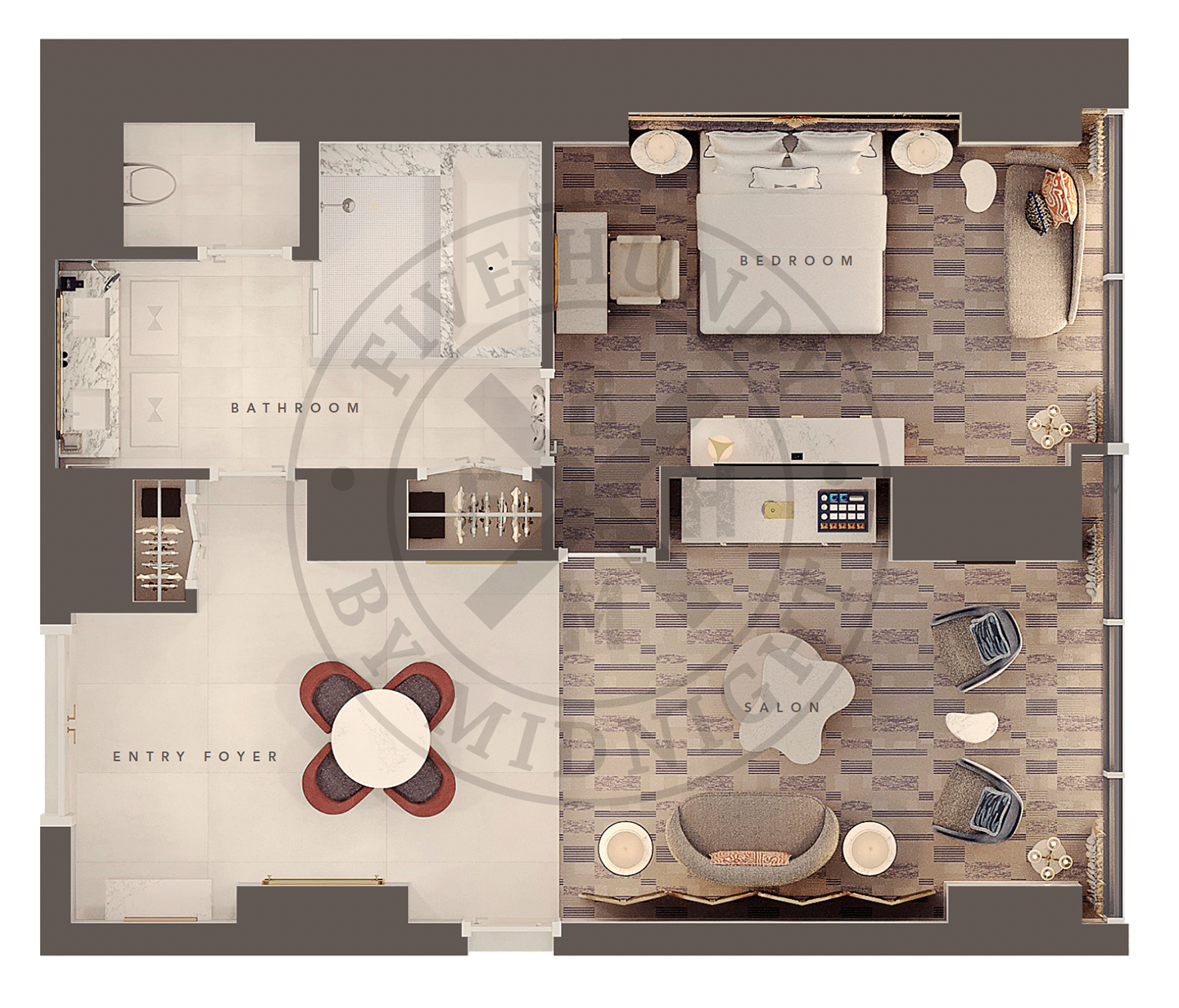 Platinum King Suites
Fontainebleau has appointed some of its triangular rooms as Platinum King Suites. The name sounds impressive but they're smaller than Junior Suites at 660 square feet and have no tub. Good news though – Party Shower®.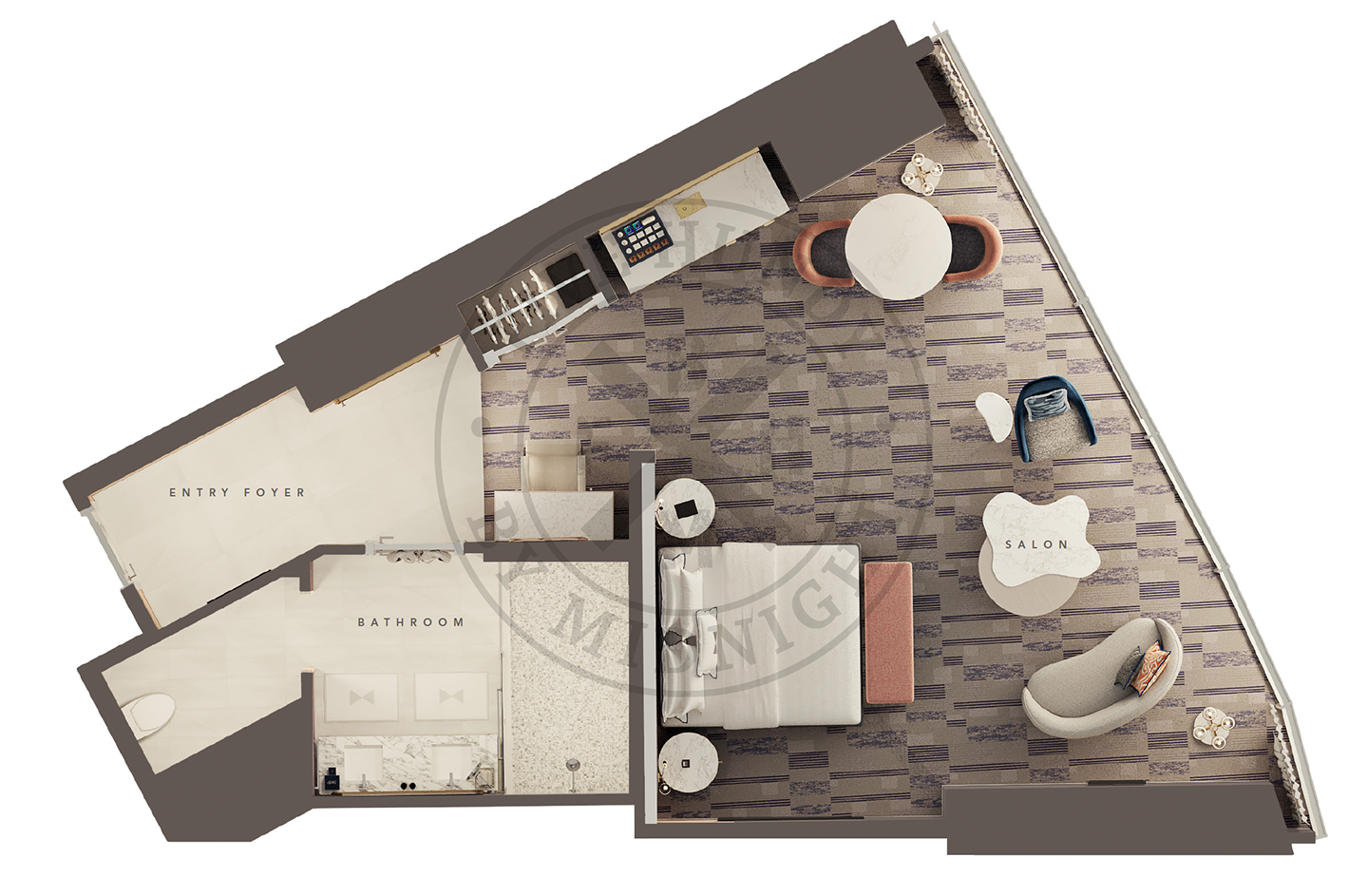 Royal Suites
Have you ever dreamed of being a prince, princess, king or queen? Well, the Royal Suites at Fontainebleau will make you feel like a member of an inbred family funded by taxpayers. At 936 square feet, Royal Suites include a king bed, separate salon living room, kitchenette and two bathrooms. The foyer bathroom includes a Party Shower®, and the primary bathroom includes a tub and shower.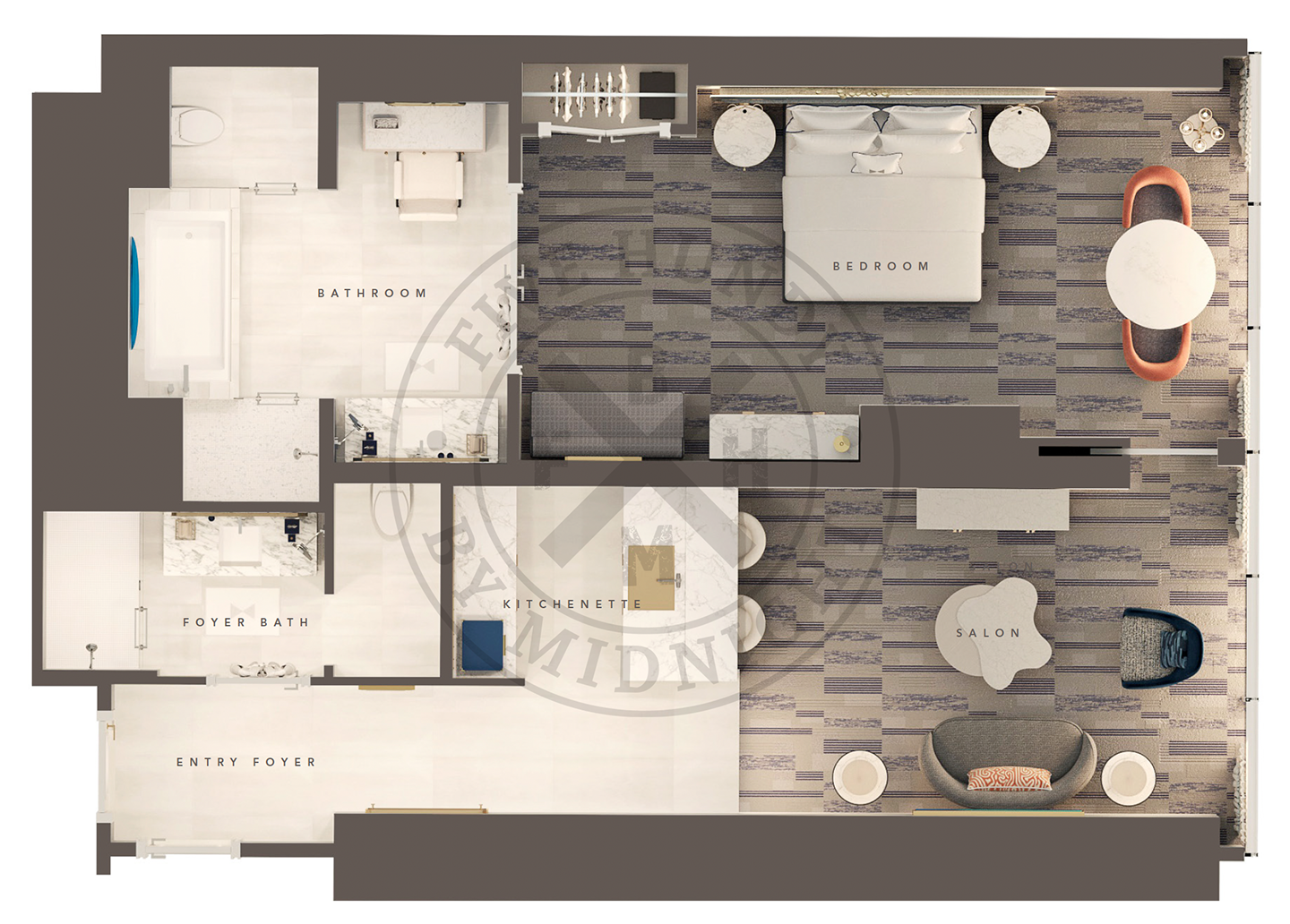 Noble Suites
Taking up the same amount of space as a Royal Suite but with a different layout, Noble Suites have similar features, including a kitchenette, salon and king bed. Again, two bathrooms but, alas, no Party Shower®. The foyer bathroom has a standard shower, and the primary bathroom includes a tub and a separate standard shower.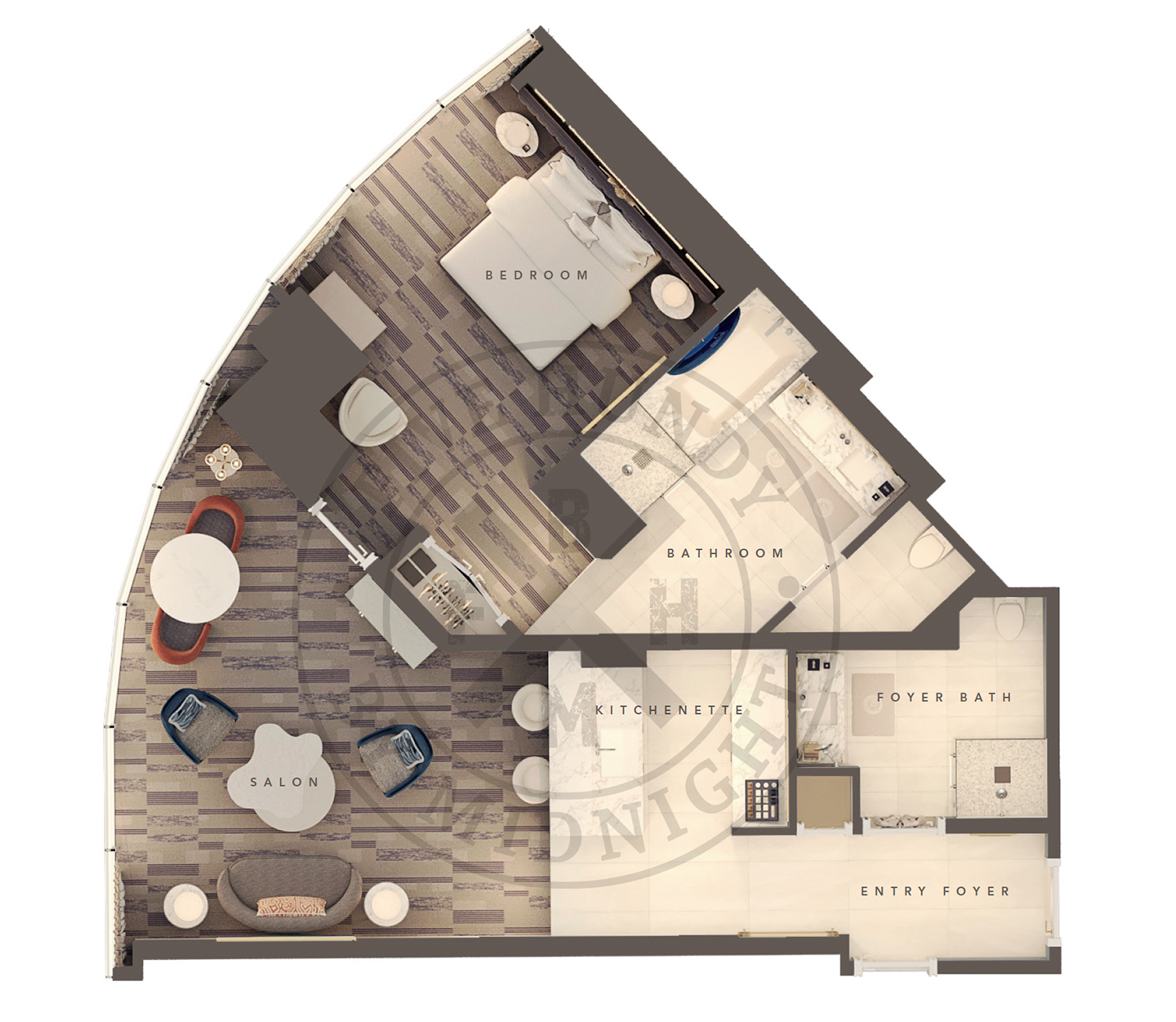 Executive Suites
Are you a high-powered executive who demands hotel accommodations matching your executive stature? Well, Fontainebleau Las Vegas has just the suite for you. Executive Suites clock in at 1,138 square feet. Minimal space is wasted on the king bed because powerful executives like you don't have time for sleep. Instead, you need ample room for deal-making. The dining area is perfect for entertaining clients or important meetings with your lowly minions. The neighboring salon includes a huge L-shaped couch, perfect for unwinding with a scotch on the rocks after a long day doing business things.
The bathroom layout in these 21 Executive Suites is a little kooky. It comes with two toilets – one for you and one for people not worthy of sitting on the same porcelain as you. Your bedroom-adjacent toilet, however, is detached from the rest of the bathroom. Fortunately, you won't care because you have both a tub and a Party Shower®.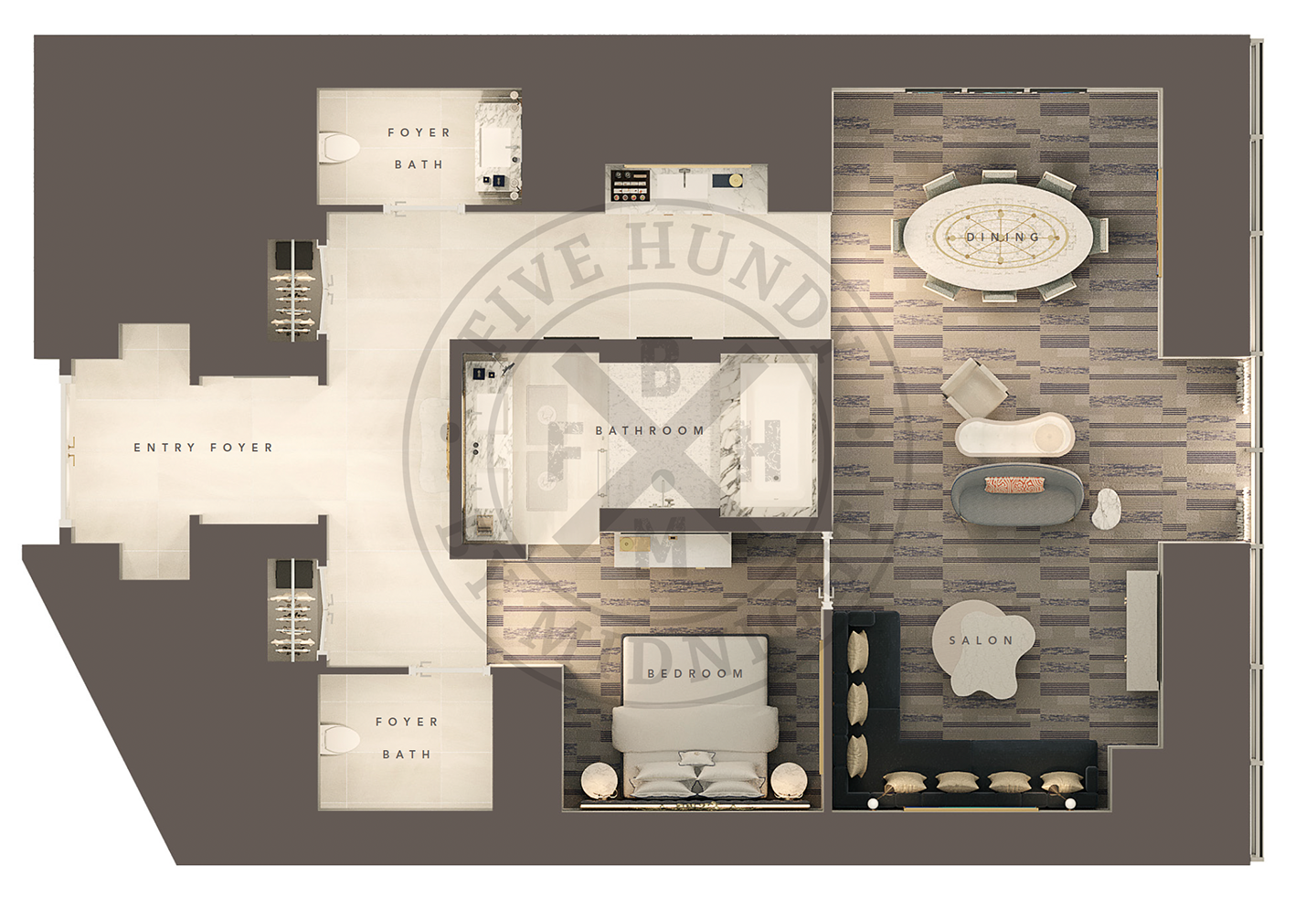 Panorama Suites
Now we're getting to the good stuff. At 1,651 square feet, Fontainebleau's 45 Panorama Suites are huge. Upon entering, guests will want to relieve themselves in the foyer bathroom (toilet and sink only) before venturing down the suite's long hallway. Along the way, they'll find the bedroom with king bed and walk-in closet and primary bathroom with separate tub and shower. People who stay in rooms like this are far too classy for shower parties, thus no Party Shower®. Farther down the hallway is a dining room containing a sculpture or something similarly artsy to help fill the space. Finally, in the back corner, the Panorama Suite has a spacious salon with L-shaped and U-shaped couches.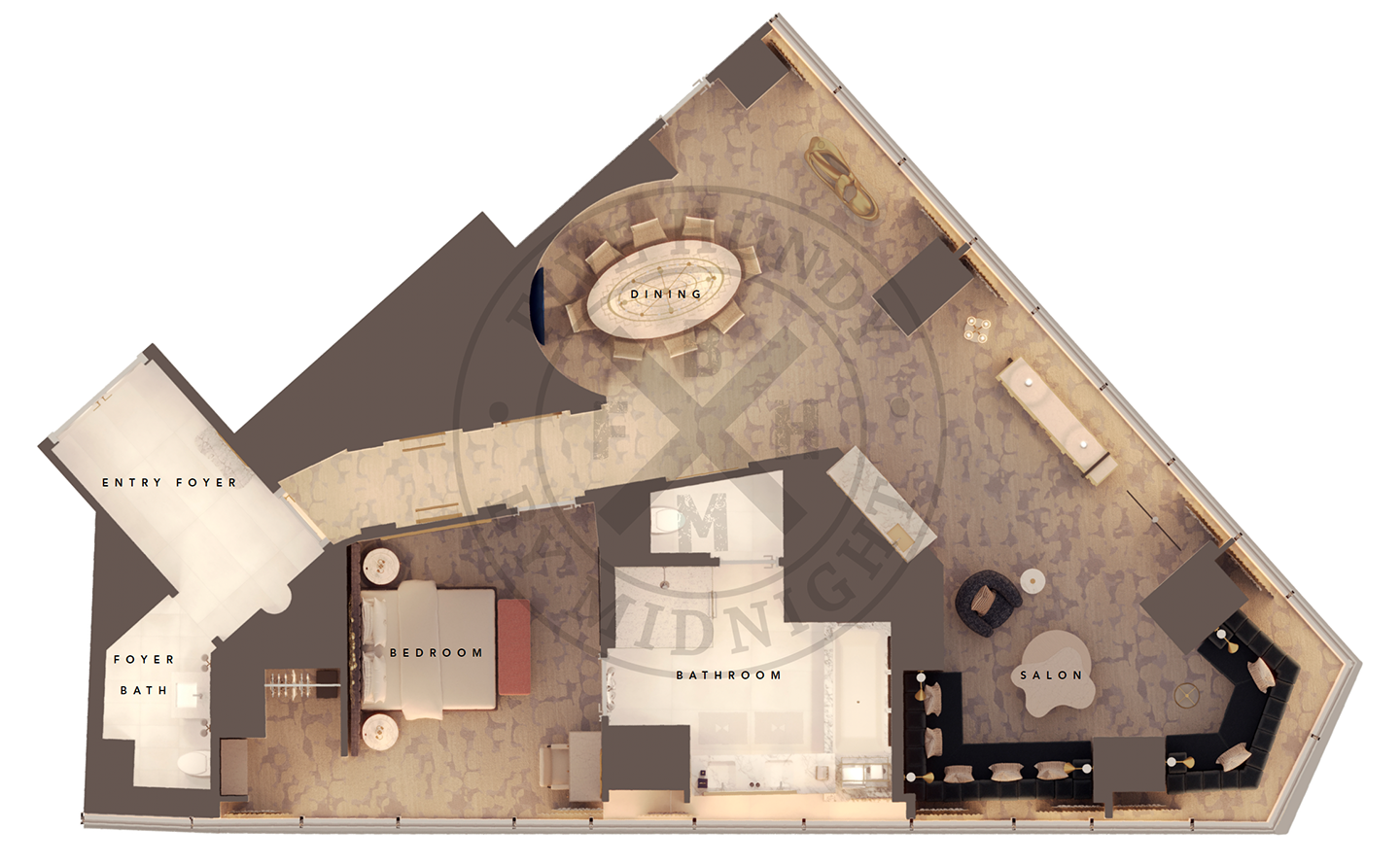 Grand Panorama Suites
Fontainbleau tops off its suite selection with its 10 Grand Panorama Suites. At 2,022 square feet, this triangular suite includes a huge entertainment space, featuring a Gorgeous Pool Table®, bar, long-ass couch and several other seating options, along with a small dining space tucked into the corner. This suite includes a foyer bathroom with a toilet and sink, and a primary bathroom that includes a shower, oval tub and makeup counter, dual sinks and toilet.